Lead Levels Reach All-Time High in Bergen and Hudson Counties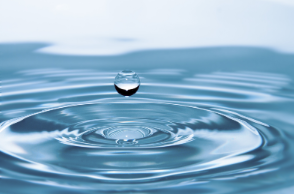 Last Thursday, SUEZ Haworth Water Treatment Plant found elevated levels of lead in the drinking water of Bergen and Hudson County residents.
According to CBS News, Suez Water Company detected high levels of lead in a small test sample of water. Sixteen out of 108 homes scattered across Bergen and Hudson County had been tested.
To fix the problem, Suez Water Company says that residents can request a home test kit to check their kitchen water. If high levels of lead are found, Suez will provide a free water filter.
Suez says, "You can check your account online to see if you are connected to one of the 8,500 Suez Service lines made of lead. This is the connection that leads to your property line. Twenty-five thousand more connections have a lead gooseneck connection, connecting the water company's lines to the homeowners' property. There is an easy way to check your line. Some of the lead is its problem, the rest is homeowners." Mark McKoy, Vice President of Suez Water Company, suggested a way to check if your water could be potentially contaminated with lead:  "First, to check your line, the customer needs to locate the water service line that is coming in. It is typically found in the basement of the home. Once you have identified the service line, you use a flat edged screwdriver or other tools to gently scratch the pipe. If the area scratched appears to be shiny and silver, your service line likely has lead."
According to northjersey.com, on Wednesday, January 9th, the Suez Water Company announced that it was testing to see if its corrosion controls are working after elevated lead levels were found in the drinking water of some homes in Bergen and Hudson Counties. 
Our own town, Tenafly, is one of many towns in both Bergen and Hudson County that has been affected by the lead detection. "I heard about the detection of lead in water from my English teacher, Mr. Oppedisano," said Evan Hecht ('19). "I like using a reusable water bottle, so when I heard about this, it made me more cautious, and now I tend to not use my reusable water bottle as much."
If you are a resident of Bergen or Hudson County, make sure to steer clear of drinking from your school water fountain or consuming any unfiltered water in your home. According to CBS News, the EPA lists the following tips to reduce lead vulnerability:  
Only use old water for household errands like drinking, cooking, and making baby formula

Clean your kitchen faucet's screen or aerator regularly

Use a water filter certified to remove lead, and replace it in a timely manner

Run water through pipes before using your tap, taking a shower or doing laundry or a load of dishes