ISIS Suicide Attack Occurs Days After U.S. Troops Start to Remove Equipment
On January 11th, American troops and equipment began the process of withdrawal from Syria after being sent there by former President Obama in 2015. Little did the troops know that just five days later, an ISIS suicide bombing would kill four Americans.
President Trump tweeted on December 19th, "After historic victories against ISIS, it's time to bring our great young people home!" Since the beginning of his presidency, Trump has spoken about bringing back the troops from Syria. According to The New York Times, his unexpected decision brought protest even from his Republican allies, such as Senator Lindsey Graham (R-SC), who stated that he had been "blindsided." Other members of Congress agreed that the situation in Syria was still too grave to remove troops. One day after Trump's announcement about the withdrawal, Defense Secretary Jim Mattis stepped down from his position. In his resignation letter, he wrote, "Because you have the right to have a Secretary of Defense whose views are better aligned with yours on these and other subjects, I believe it is right for me to step down from my position." Mattis explains in the letter that he is "clear-eyed about both malign actors and strategic competitors." Trump, angered by Mattis's resolve to resign, announced in a tweet that he was removing Mattis from his post.
Mattis had originally planned to step down in February but decided to speed up the resignation because of his clashing views with the president on the withdrawal issue. Two days after Mattis stepped down, Brett McGurk, the special presidential envoy for the global coalition to counter the Islamic State, handed in his resignation. In an email to his staff, he wrote, "The recent decision by the president came as a shock and was a complete reversal of policy that was articulated to us. It left our coalition partners confused and our fighting partners bewildered." According to The New York Times, at the beginning of January, Kevin Sweeney resigned as Chief of Staff to the United States Secretary of Defense. Sweeney followed Mattis, his former boss, in stepping down from his position due to Trump's decision, which came without warning and brought feelings of mistrust from these government officials.
John Bolton, President Trump's National Security Adviser, told reporters on January 6th that the advisors were trying to delay the president's order to take troops out rapidly. Bolton set conditions that suggested that the troops would stay there for months, maybe even years.
The Defense Department stated that the president ordered the withdrawal be done within 30 days. On January 11th, the United States began withdrawing equipment from Syria. Colonel Sean Ryan, the spokesman for the coalition against ISIS, would not provide information about the conditions Bolton had stated, nor would he provide "specific timelines, locations or troop movements." Five days after the withdrawal had begun, a suicide attack on the town of Manbij killed two military members, one civilian, and one contractor.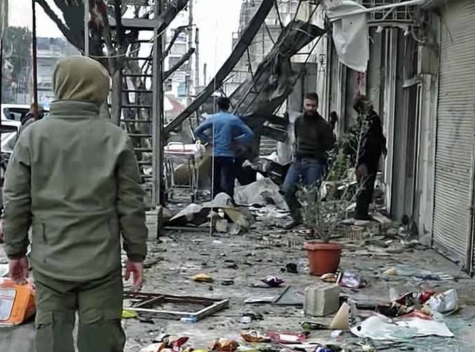 Just hours after the attack on Manbij, Vice President Mike Pence announced to the Global Chiefs of Mission Conference at the State Department, "The caliphate has crumbled, and ISIS has been defeated." Pence's press secretary had revealed through a tweet that Pence was alerted about the attack earlier that day. Senator Robert Menendez (D-NJ) said in response to the attack, "The fight against ISIS is clearly not over." Other representatives have expressed their desire for President Trump to re-evaluate the situation.
About the Writer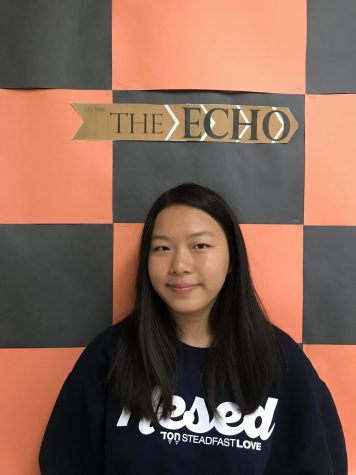 Priscilla Song, Managing Editor
Priscilla Song ('20), Managing Editor, enjoys writing and reading. In her free time, she also likes to spend time with her family and participate in...