13-Year-Old Wisconsin Girl Found after 88 Days in Captivity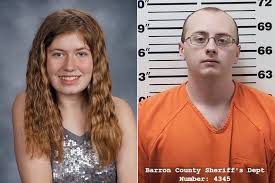 After being held captive by 21-year-old Jake Patterson since October 15th, 2018, 13-year-old Jayme Closs was found 70 miles away from her home in Barron, Wisconsin on January 11th, 2019.
The manhunt started with the strange 911 call from Jayme's mother, who was found after the call shot to death with her father in their home—a double murder that Patterson confessed to, along with the kidnapping. He told investigators that "he put quite a bit of thought into details of how he was going to abduct [Jayme]" and had visited the Wisconsin home twice before committing the crime. Patterson is charged with two counts of first-degree murder, kidnapping, and armed burglary. He faces life in prison without parole if he is convicted.
On the night of the abduction, Patterson took his father's 12-gauge Mossberg pump shotgun with him. He told investigators that he chose this gun because he had done research and this brand of shotgun was one of the most ubiquitously manufactured and owned shotguns and he assumed it would be harder to trace. Patterson stated that a 12-gauge 'slug' would inflict the most damage and would be the best choice of weapon to kill someone. In addition, he told investigators that he shaved his face and head and showered before leaving his house "so that he would not leave any DNA or hair at the scene."Patterson told investigators that he first spotted Jayme while he was working at the Saputo Cheese Factory near Almena, Wisconsin. "On his drive to the cheese factory on one of the two mornings he worked there, he had stopped behind a school bus on U.S. Hwy. 8, where he watched [Jayme] get on," the complaint reads. "The defendant stated he had no idea who she was nor did he know who lived at the house or how many people lived at the house. The defendant stated when he saw [Jayme] he knew that was the girl he was going to take." Patterson told investigators that he immediately went to a Walmart to purchase items to use in the kidnapping.
Jayme told investigators "she heard a gunshot and knew her father had just been killed." Her mother called 911, but before she could reach a dispatcher Patterson broke down the bathroom door. She also told investigators that Patterson "told her mother to put tape over [Jayme's] mouth, which her mother did, and then Patterson shot her mother." Patterson claimed that when Denise Closs struggled to tape Jayme's mouth, he put down the gun, took the duct tape from her and completed the task himself. He then taped Jayme's wrists and ankles together and proceeded to shoot Denise in the head.According to the complaint, Jayme told investigators that when Patterson began to pound on and yell at the front door of their home when he refused to open the door, she and her mother, Denise Closs, barricaded themselves in the bathroom and hid in the bathtub. Patterson stated that Jayme's father, James Closs, mistook him as a police officer and asked him to "show [him] [Patterson's] badge." Patterson said that he fired a shot through a small decorative glass window after this initial encounter, killing Closs. He then aimed the shotgun at the doorknob and blasted his way inside.
Patterson told investigators that he shoved Jayme into the trunk of his car and drove to his house in Gordon, where he created a space under his twin-size bed and kept her there when there were guests at his house. When he would leave the house, he would place barbells and free weights around the bed so that she couldn't escape. Jayme told investigators that Patterson "would make her stay under the bed for up to twelve hours at a time with no food, water, or bathroom breaks."
Jayme told investigators that when Patterson left the house on Thursday, January 10th, he told her he would be gone for five or six hours. After he left the house, Jayme stated that she was able to push the weights away from the bed to crawl out and put on a pair of worn men's New Balance sneakers and run out of the house for freedom after nearly three months in captivity.
About the Writer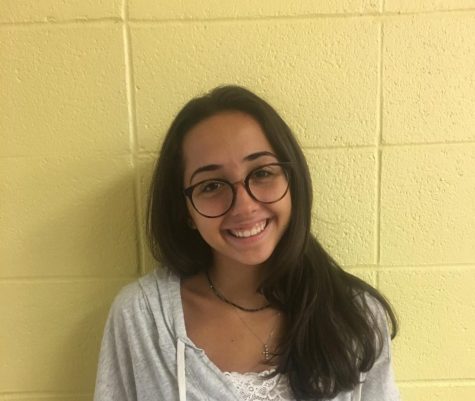 Sophia Dongaris, Staff Writer
Sophia Dongaris ('20), a Staff Writer for The Echo, enjoys running track and spending time with her teammates. In her spare time, she also enjoys free-writing...