A Profile of Hollywood's Newest Phenomenon: Rami Malek
Hang on for a minute...we're trying to find some more stories you might like.
Rami Malek has won several awards for his performance as Freddie Mercury in Bohemian Rhapsody. These awards include the Screen Actors Guild Award for Outstanding Performance by a Lead Male Actor as well as the Golden Globe for Best Actor in a Drama Film. With his latest role quite possibly being the hallmark of his career, let's take a look into what led up to this event.
Rami Malek was born on May 12th, 1981 in Los Angeles, California. His parents are both Egyptian immigrants and found the inspiration to move to America after seeing all of the American tourists visiting Egypt. Rami has an older sister, Yasmine Malek, and a twin brother, Sami. He attended Notre Dame High School and eventually studied theater at the University of Evansville.
After studying theater, Malek wished to go to grad school. However, with a lot of college debt built up, Malek moved to New York. He stayed there for a short period of time, moving to Hollywood after meeting casting director Mali Finn. To pay the bills, Malek resorted to making falafel and shawarma sandwiches while trying to find acting gigs. His first role was in Gilmore Girls, and he also made several other small appearances in various shows. His first feature film debut was in Night at the Museum as Pharaoh Ahkmenrah, and he continued to play the role in the following two films.
Malek's career took off when he played the lead role of Elliot Alderson in Mr. Robot. The show premiered in 2015 on USA Network, and this was the role that ultimately got him the role of Freddie Mercury in Bohemian Rhapsody. This was by far the biggest role of his career, as the film grossed over $800 million worldwide, and it is a role which may be his biggest ever. According to Wikipedia, Malek said, "This is a role I don't think can be outdone. I think we're always searching for that next great role, and I guess I'm fortunate that I've already been met with mine." Malek is now dating his Bohemian Rhapsody co-star Lucy Boynton, and he may make a film of his own in the future.
After his award-winning performance in Bohemian Rhapsody, Malek is sure to have no shortage of work. He has shown a deep passion for both acting and filmmaking and will hopefully continue having a successful career. Malek is in the pinnacle of his career and will hopefully stay there for years to come.  
About the Writer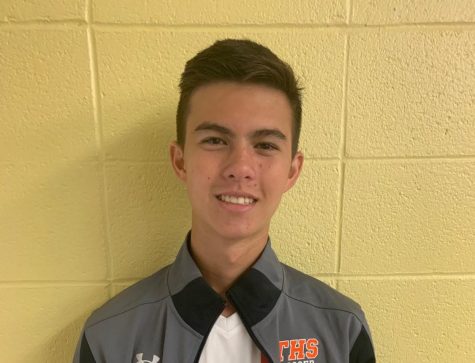 Hunter Neuman, Sports Editor
Hunter Neuman ('20), Sports Editor for The Echo, loves playing soccer, watching sports, and hopes to one day become a sports journalist. He is a fan of...