Michelle Carter to Begin Sentence Soon
Hang on for a minute...we're trying to find some more stories you might like.
Some may remember Conrad Roy III, the suicide victim who took his life as a result of encouragement from his then-girlfriend Michelle Carter. Though the initial conversation around the case has long died down—being that she was convicted of involuntary manslaughter in 2017–she will soon begin her 15-month sentence, a Massachusetts judge ruled yesterday. This comes after an appeal to the higher courts.
Shortly before Roy's death, he was texting Carter in a truck slowly filling with carbon dioxide. Carter had been texting Roy messages to sway his decision, and repeatedly rebuked him for his hesitation. In response to "I have everything lined up I really don't know what I'm waiting for…" Carter had said, "You keep pushing it off and you say you'll do it but u never do. Its always gonna be that way if u don't take action." She later convinced him to go back into the truck after he had second thoughts about committing suicide.
The guilty verdict seems to have come from Carter's neglect to call the police or the ambulance while listening to Roy die. Supreme Judicial Court Justice Scott Kafker wrote affirming the decision that "After she convinced him to get back into the carbon monoxide filled truck, she did absolutely nothing to help him: she did not call for help or tell him to get out of the truck as she listened to him choke and die." Roy's aunt went on to say that justice had been served.
Carter's defense attorneys underlined the "troubling implications" that this case has in regards to free speech, as they had argued that Roy was determined enough to end his own life that he would have done it with or without Carter's support. However, given the number of text messages that point to Roy having doubts about his decision, that would appear to be untrue. In the worst-case scenario, this is an outlier of a case that will have little effect on the restrictions on free speech.
Carter's defense has said that they plan on appealing her conviction to the Supreme Court in the near future.

About the Writer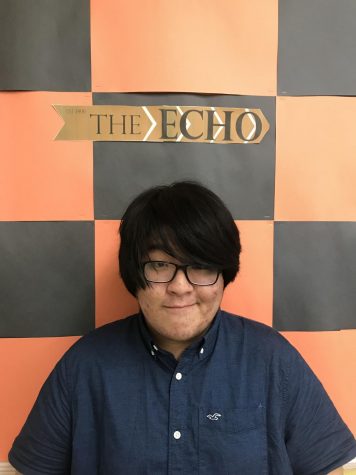 Aiden Kwen, Senior Editor
Aiden Kwen ('20), Senior Editor, is interested in interactions between pop culture and social issues; as the president of the Controversy Club at THS and...