David Lynch's Impact on the Fashion World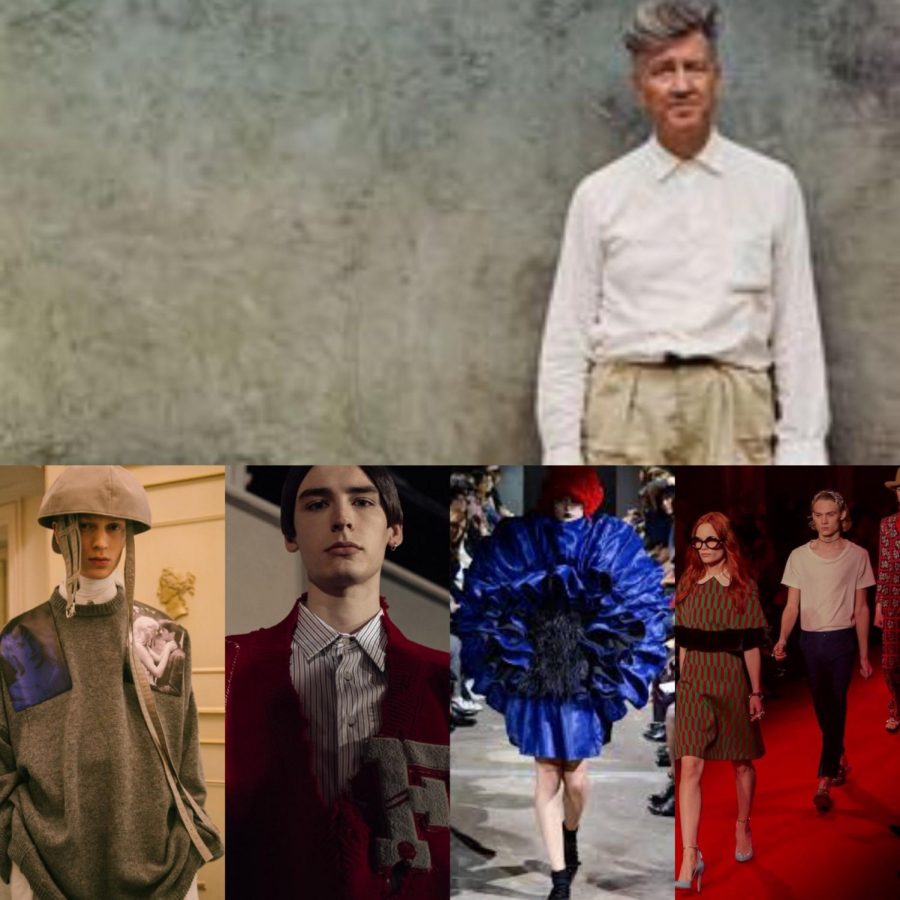 The wildly imaginative American filmmaker David Lynch has inadvertently left a notable mark on the world of fashion in recent years. His feverishly bizarre cinematic style and surreal storytelling have not only influenced movie auteurs, but Lynch's uncanny approach to communicating visions of both reality and fantasy have also profoundly impacted many designers within the field of fashion. His ability to create otherworldly images—that together form an indescribable tone, atmosphere, and experience—has induced distinguished designers from the likes of Raf Simons, Rei Kawakubo, and Alessandro Michele to reimagine Lynch's workings as well as implement his unnerving dreamlike aesthetic into their own shows. Since it was just the director's 73rd birthday on January 20th, we look in retrospect at how David Lynch's visually experimental productions have impacted fashion's most memorable collections.
Just recently, Raf Simons directly referenced David Lynch for his Autumn/Winter menswear collection at the 2019 Paris Men's Fashion Week. The show was primarily inspired by Lynch's unearthly cinematic masterpiece, Blue Velvet, with the collection featuring still photographs from the movie printed onto the clothes. Models walked on the runway with oversized double-breasted trench coats with shockingly harrowing images from dramatic scenes of the film overtly presented on the fronts and backs of the silhouettes. Simons utilized Lynch's creative energy quite effectively, as he employed the director's staple tactic of utilizing silence to generate a sense of agitation among audience members. Simons purposefully chose to include a six-minute-long intermission with no music to illustrate how tension and agitation could be incited in periods of lull. This practice has been implemented in almost all of Lynch's creative work, where the director purposefully juxtaposes a general lack of dialogue with grotesque and unnerving imagery, that, at times, could feature unrestrained violence.
This was not the first time Raf Simons has used a David Lynch project as the theme for one of his shows. Simmons paid tribute to Lynch in his 2016 Autumn/Winter collection by displaying clothes that were predominantly inspired by Lynch's surreal and innovative television series from 1990, Twin Peaks. This Lynch-produced miniseries was the first to encapsulate the heart and underworld of small-town American life on primetime television. Twin Peaks' demonic and visually alluring dreamlike quality came into focus at this particular Raf Simons show, where models walked through a labyrinth of twisting and turning wooden walls that closely resembled the location of the eerie Black Lodge in the TV program. The voice of Angelo Badalamenti, composer of the haunting, yet beautiful score of Twin Peaks, explaining how he wrote the music for the series, boomed over the speakers throughout the show's duration. Models circuited around the maze in oversized puffer jackets, tailored coats, and jumpers that had been notably patched and striped like varsity sports apparel. This subversive Americana aesthetic illustrated in Lynch's Twin Peaks came through onto Simon's collection, where the designer decided to deliberately feature tightly tailored trousers that hugged the leg. These unbalanced silhouettes jokingly mimicked school uniforms that were entirely too big and managed to be presented in a way that felt grounded in Simon's desire to destruct the standards and ideals placed on youth in small-town American society. This essentially was Lynch's Americana, reworked again through the lens of Simons.
Rei Kawakubo, designer for Comme Des Garcons, had also been influenced by Lynch's work, but, primarily from the film Blue Velvet. Kawakubo's inspiration from the movie manifested itself onto her collection for Comme Des Garcons Spring/Summer 2016, where she presented female models in large circular velvet cortices. The patch of the blue velvet robe Dennis Hopper's character was supernaturally seduced by in the film was chosen to be entirely "enlarged" for creative purposes of the collection. The show's concept was a tribute to firm, misunderstood women, like Isabella Rossellini's provocative character in Blue Velvet, who have often been abused and labeled as "witches" by members of both sexes in society. However, Kawakubo chose to embrace this derogatory label and decided to display models in blue cocoon-like silhouettes in order to illustrate a woman's sense of power. Lynch's dark and surreal aesthetic also managed to come through onto the show's music department, where the soundtrack of Blue Velvet played throughout its entirety. Ultimately, Kawakubo's collection embodied Lynch's artistic style in a way that felt equally captivating and bewitching.
The influence of the hauntingly beautiful Twin Peaks was adopted once again at Alessandro Michele's Fall menswear collection for Gucci in 2016. The infamous Red Room locale, the dreamy headspace where agent Dale Cooper communicates with his subconscious, personified by the distant yet seductive Laura Palmer and the Man from Another Place, was the theme for Michelle's menswear collection. Michelle's show featured a red velvet curtain backdrop and vivid red lighting, which drew a sense of romance and haziness typically found in a Lynch production. The collection contained classic Gucci embroidery, dreamy florals, and tapestries on the garments that exquisitely juxtaposed Lynch's woozy and erotic aesthetic.
David Lynch's innovative and untraditional filmmaking style has enabled him to be a longstanding American icon who is able to blur the lines between reality and the abstract.  Since fashion shows have become increasingly thematic and conceptual in the past two decades, the ability to engender a feeling from an audience through clothing and the overall experience of a show has prevailed to be a primary focus for most designers of high profile brands. Considering that Lynch has built a reputation for himself by exploiting traditional values through his work, especially in American society, it is only logical that Lynch's postmodern approach to visual storytelling will continue to inspire creatives in a field where tradition is constantly being challenged.  
About the Writer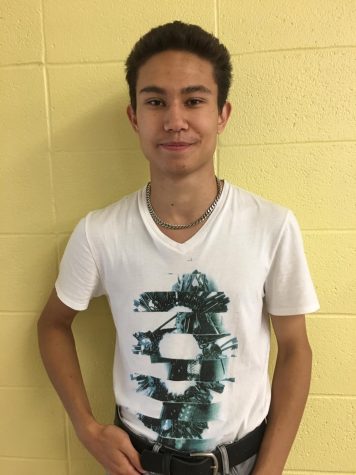 Daniel Fabian, Staff Writer
Daniel Fabian ('20) is a staff writer for The Echo. He has an immense passion for reading/writing about music and cinema. Daniel also has a strong interest...