How To Make the Perfect Costco Pizza
Pizza is great. Whether if it's at a fancy restaurant or at a simple store, you can't really go wrong with it. It's cheap, comforting, and an immediate source of happiness. One of my personal favorites when it comes to pizza is the iconic Costco pizza. It's tasty, affordable, and can be purchased at one of the coolest hypermarkets.
The Costco pizza is famous for its thick and sweet layer of tomato sauce, its stretchy cheese, and its tasty toppings. The only problem, however, is that you can only eat it when you go shopping. Despite its desirability, people usually go to Costco to shop, not just to eat pizza. The following recipe will solve this problem by demonstrating how to make it at home.
Ingredients:
9 cups of flour

3 cups of warm water

3 tablespoons of active dry yeast

3 tablespoons of sugar

3 tablespoons of olive oil

6 tablespoons of salt

15 Roma tomatoes

6 leaves of fresh basil

2 green peppers

1 red onion

Sausage meat (as much as you want)

Olives (as much as you want)

3 tablespoons of garlic salt
Pizza dough
Add three cups of warm water into a big bowl and add 3 tablespoons of yeast and sugar.

Mix the ingredients and let the mixture rest for 20 minutes until the yeast activates.

Once the yeast is activated, add nine cups of flour into the mixture along with 3 tablespoons of salt and olive oil.

Mix the ingredients (preferably with clean hands) until the dough becomes round and smooth. If the dough is too sticky, you can add more flour, and if the dough is too dry, you can add more water.

Once you get the right consistency, cover the dough with saran wrap and let it rest in a warm area for an hour.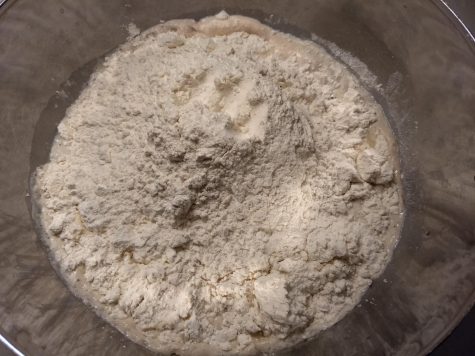 Tomato sauce
Dice 12 Roma tomatoes in pieces (they can be roughly cut) and add it to a nonstick pan heated at medium-high heat.

Cover the pan with a lid for 20 minutes or until soft.

Once the tomato is really soft, pour the tomato "jam" into a strainer and squeeze the tomatoes against the strainer until all skins and seeds are left on the strainer.

To the tomato sauce, add 2 tablespoons of salt, 3 tablespoons of garlic powder, fresh basil , and 3 tablespoons of Italian seasoning.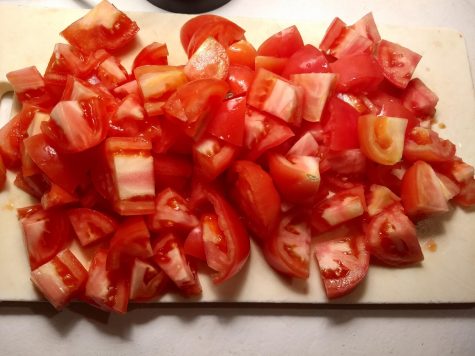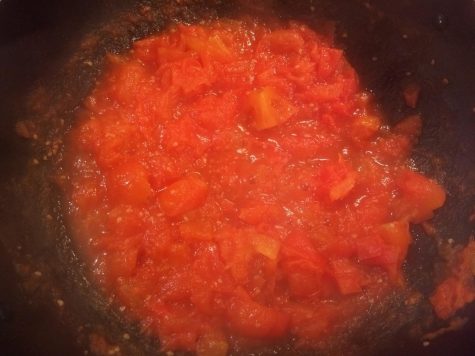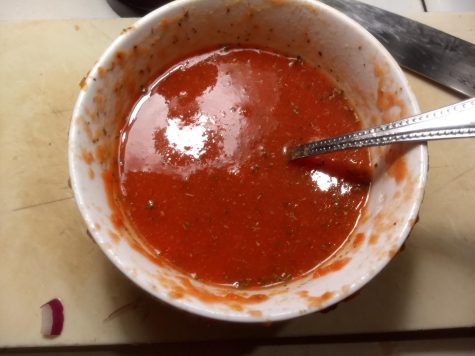 Toppings
Cut 2 green peppers into thin strips.

Cut 1 whole onion into thin slices.

Sauté sausage meat in a pan at medium-high heat for 10-15 minutes.

Cut other toppings you like (my personal favorite are olives).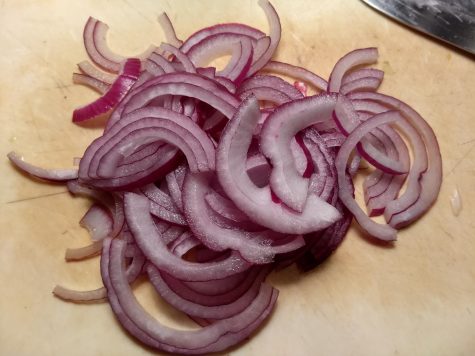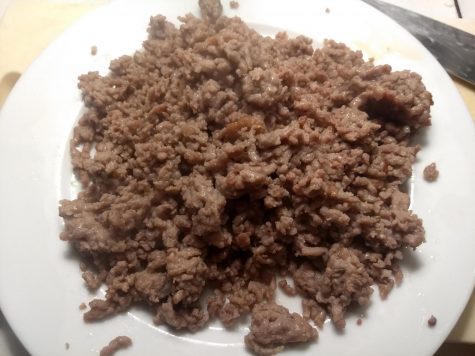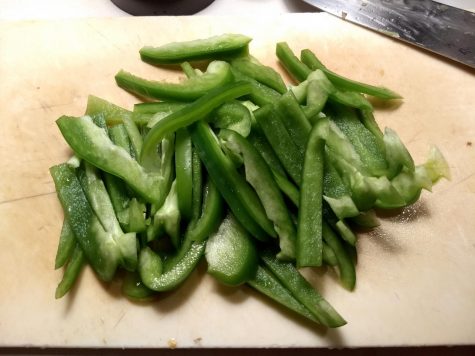 Putting it all together
Cover tin foil on a large pan.

Place a chunk of the dough on the pan and stretch it until completely fits in the pan. Take into account whether you want thick or thin crust.

Once the dough is stretched, add a good amount of tomato sauce (Costco goes heavy on the tomato sauce).

Add mozzarella cheese and your toppings.

Preheat the oven to 450 degrees Fahrenheit and cook your pizza for 10-15 minutes or until the crust is crunchy.

Place your pizza on a cutting board to cool, and then cut the pizza into slices.

Enjoy!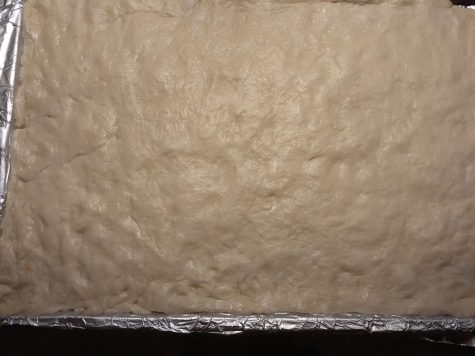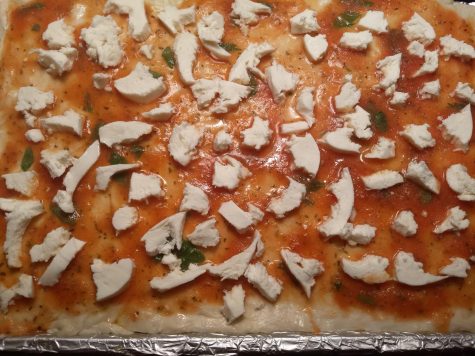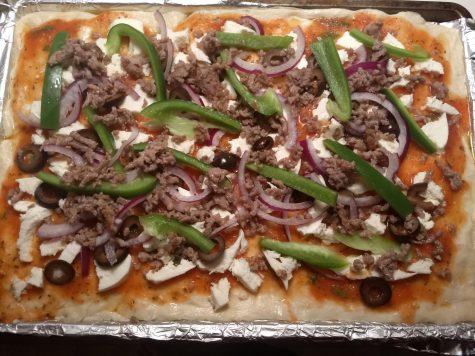 About the Contributor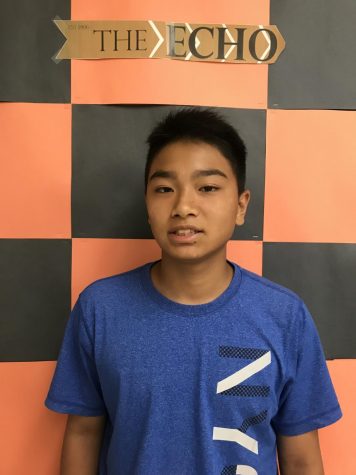 Kosei Dohi, Astronomy Blogger
Kosei Dohi ('21) is the Astronomy Blogger for The Echo. He is interested in astronomy and likes to play soccer in his free time. His favorite subject is...