Songs For A Snowy Day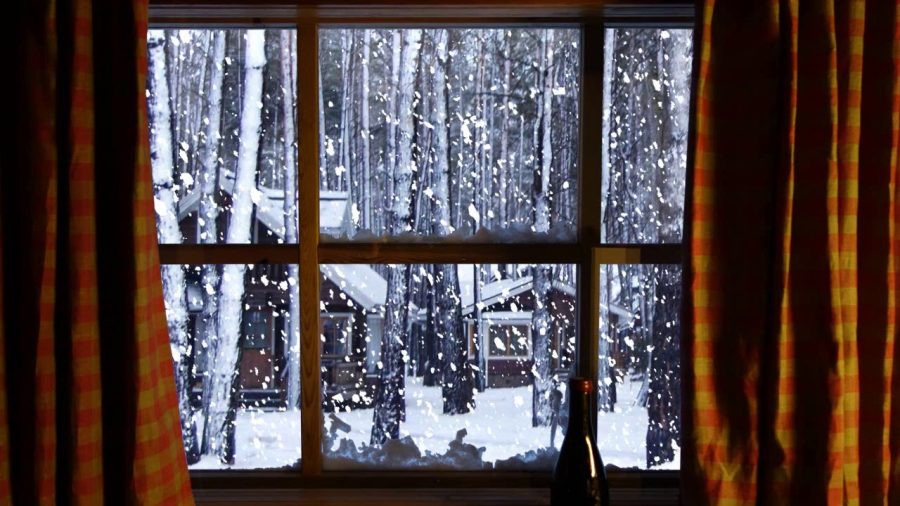 When it's snowy outside, you've watched all six seasons of Gossip Girl multiple times, and you're just too lazy to do anything much but lay in your bed watching the film of snow blanket your window, here are some songs to make the perfect background noise.
1. "Take My Head" by Turnover
Off of Turnover's 2015 masterpiece of an album (Peripheral Vision), "Take My Head" is a gloomy, chill, lowkey anthem with a darker vibe. It's easy to get into, with a catchy indie chorus and thought-provoking lyrics, but also easy to block out, with a quiet atmosphere that makes it the perfect background noise for falling asleep or just lying down.
2. "Sadderdaze" by The Neighbourhood
Off of The Neighbourhood's moody last effort (Hard to Imagine the Neighbourhood Ever Changing), this is a star deep-cut. Boasting a subtly ingenious production style and a slow yet intoxicating chorus and verse, this song is so easy to love and just as easy to vibe to alone in your bed while you ponder the well-written, meaningful lyrics.
3. "Snow (Hey Oh)" by Red Hot Chili Peppers
A classic Red Hot Chili Peppers slow rock anthem, it's impossible not to tap your foot to this song (at least in your head, if not actually). Aside from the obviously appropriate title, this song is the perfect getaway from school stress or friend drama—just play this tune and look out your window next snow day, and you'll feel yourself escape.
4. "Miss Yer Kiss" by SWMRS
Although SWMRS just released their fun sophomore album, this song off of debut Drive North will always be the shining jewel among their repertoire. Complete with rough vocals, a weirdly catchy indie chorus, and simple yet raw lyrics, this is a song to quietly reminisce to on a boring day.
5. "Meet Me in the Hallway" by Harry Styles
Another sadder pick, this is a gem off of Harry Styles, an album chock-full of great tracks. This is the one for the mood we're trying to set here; however, because of its nostalgic feel and lyrics, it's so easy to fall into and get lost in.
6. "Devil Town" by Cavetown
A sad yet more upbeat song, this is one of Cavetown's best, with its predictably (not in a bad way) evocative lyrics and dark air. Despite its faster pace, it is a quiet song that's meant to get you thinking. Even if you're not in the mood for thinking, its catchy chorus will draw you in away from stress.
7. "Cheetah Tongue" by The Wombats
As the most upbeat on this list, this song stands out right away. A solid pick from The Wombats's last album, this song immediately worms its way into your head, leaving no room for thoughts about school, friends, family, or anything else. If you're in the mood for not doing anything, this is the song to have as background noise.
8. "Alison" by Heyrocco
Snow can either make you really happy or really sad, but this song, off of Heyrocco's genius Teenage Movie Soundtrack, finds a happy middle. A wistful song about high school rejection, heartbreak, and confusion, this song's rawness can and will attract anyone, even if they can't or don't care to relate to it.
9. "Head.Cars.Bending" by The 1975
A weirder deep-cut from The 1975, this song was made to be background noise (in the best way possible). Matty Healy's vocals compliment an unconventional electronic production—it's doubtful you'll make out all the lyrics, but you'll make out the feeling, and that's enough to lose yourself in.
10. "Know You Were" by Boston Marriage
Whether you're listening to the lyrics or not, just hearing them against the subtle pulsating base is sufficient to be able to get into this song. "Know You Were" is probably the only lyric that'll end up sticking in your head, but you can be sure the gloomy melody will spend its sweet time there among your thoughts.
Snow days are a blessing, but when what to do with them evades you, just put on this playlist and relax for a bit. Some other great picks are "Love Song" by The Cure, "Suck It And See" by Arctic Monkeys, and "Rubber Ball" by Cage The Elephant.
About the Writer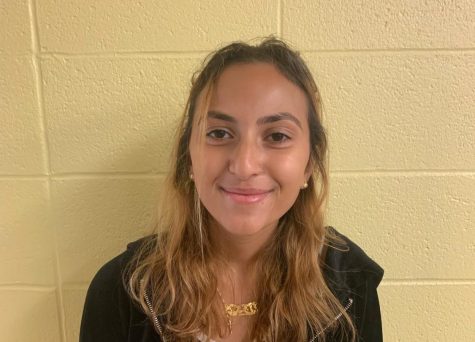 Nicole Shaker, Co-Editor-in-Chief
Nicole Shaker ('20) is Co-Editor-in-Chief of The Echo, alongside Kathryn Zheng. She loves to write about entertainment and is excited to have her pieces...