Jussie Smollett Charged with Falsifying Hate Crime
Jussie Smollett's story serves as a lesson towards confirmation bias along party lines, but also discredits the victims of actual hate crimes.
Hang on for a minute...we're trying to find some more stories you might like.
Four weeks ago, the Chicago studio where popular TV drama series Empire is filmed received a racist and homophobic letter addressed to one of the show's actors, Jussie Smollet. "Smollett, jussie, you will die," read the letter, with "MAGA" written as the return address. It contained traces of a white powder that was later confirmed to be ibuprofen.
A week later, Smollett was attacked by two Nigerian men wearing red caps, now identified as brothers Olabinjo and Abimbola Osundairo. While shouting remarks that were racist and homophobic in nature, specifically "This is MAGA country," the two slung a rope around Smollett's neck and splashed him with bleach.
Initial responses varied wildly, with California senator Kamala Harris tweeting that "This was an attempted modern-day lynching" and that "No one should have to fear for their life because of their sexuality or color of their skin." On the other side of the aisle was political commentator Milo Yiannopolous, who posted on his Instagram about a week ago, calling Smollett's story a "liberal hate crime hoax" and that his "tall tales are going to do incalculable damage to the privilege forcefield some celebrities have that enables their outrageous behavior."
In the days after the attack, newly released information raised suspicion regarding the credibility of Smollett's story. There were too many holes: the timing, the reports that Smollett was being "uncooperative" in police custody, and the fact that Chicago police, even after combing through hundreds of hours of surveillance footage, were unable to find a recording of the incident. Perhaps the most damning piece of evidence, however, was that two men first identified as "persons of interest" then turned "suspects" were released from custody with no charges. After this, Chicago PD reported that there was new evidence to consider after questioning, and that the direction of the investigation would change. Indeed it did—a week ago, Chicago police stated that Smollett was officially a suspect for filing a false report, which carries a charge of disorderly conduct that could mean 3 years in jail. The next day, Smollett turned himself in.
Smollett reportedly knew at least one of the Osundairos well before the staged assault, as both brothers appeared on Empire. Texts also indicate that Smollett and Abimbola Osundairo were friends, with messages from Smollett even asking him for ecstasy. In the days leading up to the incident, Smollet gave the Osundairos $3,500 and said to buy masks and a rope for the supposed lynching. He allegedly told them to not hurt him "too badly" and to "give him a chance to fight back." Police caught the brothers at O'Hare International Airport returning from Nigeria and took them in for questioning, and it was later revealed that Smollett hired the Osundairos because he was upset with his salary and was afraid of being written out of Empire.
The Chicago PD has an extensive history of corruption and race-driven attempts to hide the truth, so many—especially black activists—were doubtful of their findings. However, as Trevor Noah pointed out on The Daily Show, "Chicago PD has lied about many things, when it includes themselves. Cops have lied to further their own goals. This has nothing to do with that… They have nothing to gain or lose by him being proved right or wrong."
After turning himself in, Smollett faced near-universal criticism from every side of the political spectrum. President Trump, tagging Smollett, tweeted "@JussieSmollett – what about MAGA and the tens of millions of people you insulted with your racist and dangerous comments!? #MAGA," while his son Donald Trump Jr. took aim at Native American Nathan Phillips and Christine Blasey Ford, tweeting "Cast your vote now. The nominees for best performance in a politically motivated hate hoax are… #oscars #Oscars19 #AcademyAward" with the meme pictured on the right. He went on to claim that anyone wearing a MAGA hat in Chicago would be "shot in two seconds." Meanwhile, Democratic candidates have been silent, facing criticism for jumping to conclusions and defending Smollett as soon as the news broke before the facts were revealed. This has led some to call this entire situation the epitome of partisan politics in this country, as extremes on both sides made statements before the truth was known.
Smollett's story checks off almost every controversial topic in the media today, whether that be homophobia, racism, or fake news, so it comes as no surprise that it received the traction and coverage that it did. It is disappointing, however, that incidents like these only serve to divide people along party lines and make the victims of actual hate crimes harder to believe. Chicago Police Superintendent Eddie Johnson said of the incident that "The Chicago Police Department has its issues with racism and excessive force and all of that. And I'm acutely aware of that. But we didn't earn this particular incident, and I just refuse to let us take that shot if we have evidence of the contrary. I want people to understand that (filing a false police report) is a damaging thing to a city and to a police department. It's my responsibility to make sure the record gets set straight."

About the Writer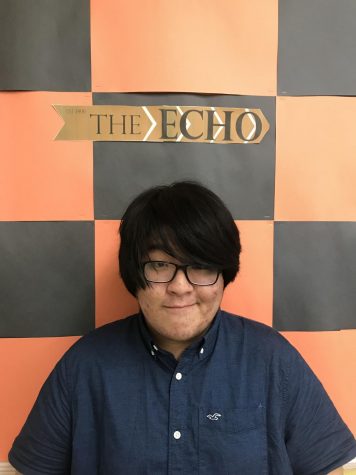 Aiden Kwen, Senior Editor
Aiden Kwen ('20), Senior Editor, is interested in interactions between pop culture and social issues; as the president of the Controversy Club at THS and...