Hudson Tritter: Tenafly's Very Own Top Swimmer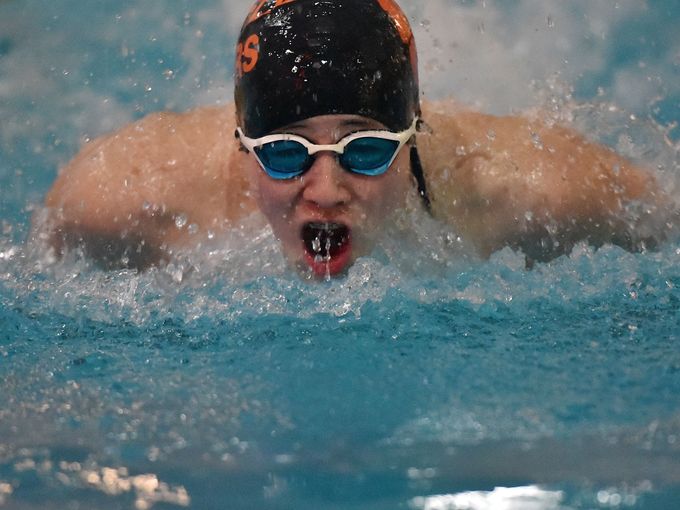 Junior Hudson Tritter recently caught the school's attention for being voted as New Jersey's top boys junior swimmer, with over 17,000 votes. This is just one of many accolades he has achieved since beginning to swim seriously in seventh grade. Hudson qualified for and competed last March in the TYR Junior Nationals at Liberty University, where he swam alongside world record holder Michael Andrew. He also twice broke the school record in the 50-meter freestyle.
But these accomplishments do not come easily. Tritter has a rigorous workout schedule. He swims year round, with only two weeks of rest in spring and summer. His practices can run as long as two hours, and start as early as six in the morning. With this stringent schedule, Tritter has difficulty finding time for himself.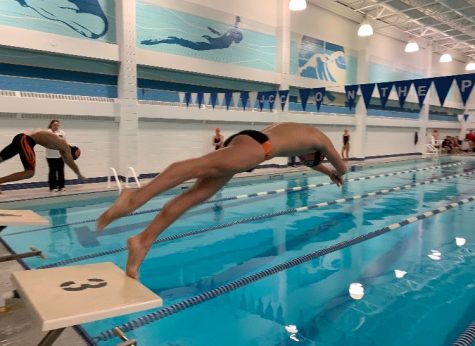 "I still struggle to this day with the number of social events and things I have to give up on in order to make swim practices," he said. But it pays off—he's able to swim alongside swimmers such as Michael Andrew, as well as national record holders that are his own age, such as Carson Foster and Destin Lasco. Last year, Foster broke Michael Phelps's record. "Swimming alongside swimmers like these gives me the biggest sense of accomplishment," Tritter said. 
This winter, Tritter competed at the Bergen County Swim Meet, and defended his title as first in the county in the 100-meter butterfly event. This win helped him get invited to the NJ Sports Award Dinner, where New Jersey's top athletes are given recognition for their outstanding achievements. Special guests will also be invited this year, such as New York Jets quarterback, Sam Darnold.
Tritter attributes much of his success to his coach, Don Wagner, as well as to his teammates. "My coach is always able to motivate me and push me during practice. He is able to create goals for me, and always believes in me as he is able to communicate his vision for where I should be and what I should be doing," Tritter said. Other people he has been inspired by are his "older teammates," whom he claims are "role models to him." He states that without them, he "would be a completely different swimmer and person."
"
Swimming has taught me commitment more than anything…"
— Hudson Tritter
In the end, swimming for Tritter is more than a hobby or a free ticket to college. "Swimming has taught me commitment more than anything, and showed me that sticking to something will produce results," Tritter said. "My coach often says, 'At the end of the day, everyone gets what he deserves,' and this is something I agree with and it motivates me in not only swimming but in everything I do."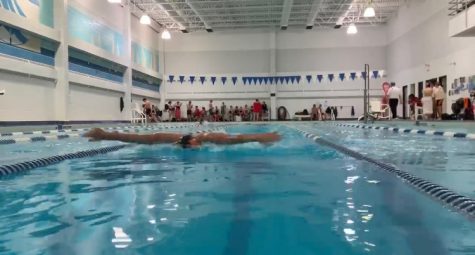 About the Writer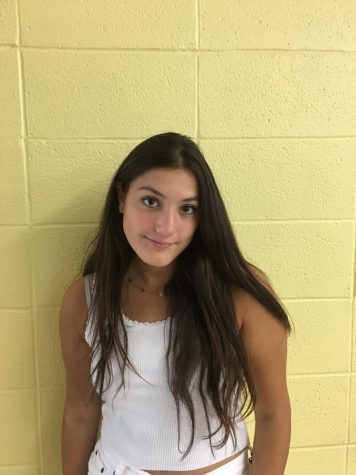 Ariana Bondi, Social Media Editor
Ariana Bondi ('20), the Social Media Editor for The Echo, enjoys writing, photography, fashion, swimming, lacrosse, reading, and clubs. She is excited...