Clean, Serene, and Green: Greenway Coming to Northern Valley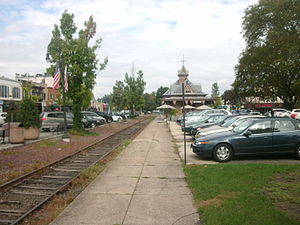 Imagine that you are walking through Tenafly when suddenly, you trip and fall. You look back to find the offender, and what do you see? Tracks. Train tracks. The blight of this town. You're disgusted at the shattered glass and trash scattered around the unattractive, parallel, rusty rails. You struggle to remember the purpose of the train tracks that have seemingly been here for decades, yet you've never seen a single train pass through. Then, you think, "This space could be used in a much better fashion!"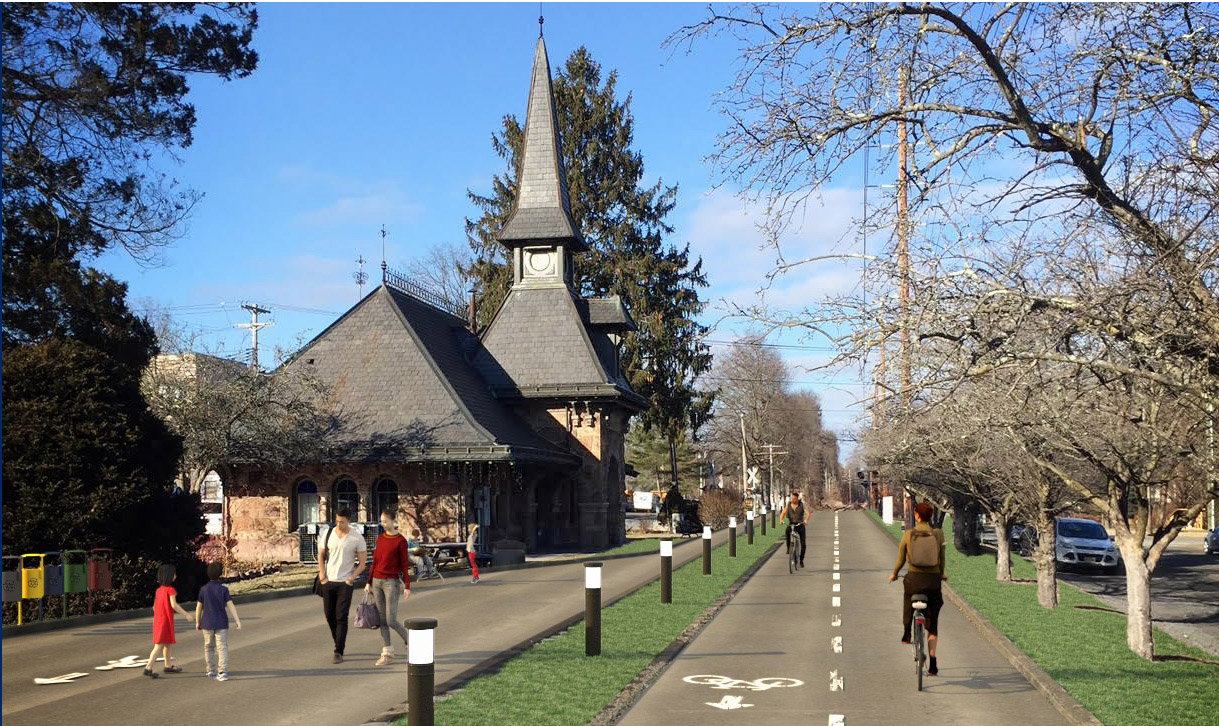 Well, the Northern Valley Greenway Project has the same idea. Its mission is to change the ugly train tracks into a beautiful linear park with something for everyone, including "pedestrian paths, jogging and bike trails, attractive seating, possible amenities, exercise stations and sculpture displays." It will run eight miles through Bergen County, starting from Tenafly, running through Cresskill, Demarest, Closter, and Norwood, and ending at Northvale. The project is coordinated by the Rotary Club of Tenafly, Northern Valley, and Cresskill/Demarest, and has community, business, organization, CSX, and governmental support.
According to Andrew Mikesh, team leader of the Northern Valley Greenway Initiative, the property that will be used for the park, an existing unused section of CSX Transportation's Northern Branch Corridor rail line north of Englewood, is acquired through rail banking. Rail banking, a process established in 1983, makes rail corridors available for public use until there is need again for it as a rail line. The tracks are usually removed by a special train sent by the railroad that pulls up the rail spikes, removes the rails for scrap, and collects the rail ties, which are soaked in creosote to prevent insect damage, and safely incinerated. Finally, to ensure that no one using the path is exposed to traces of residual chemicals, the track area is capped with a layer of impervious covering. "It's too early for us to know exactly how the track on the NV Greenway will be handled, but CSX Railroad has told us how they have processed work on other 'rails to trails' projects," said Mikesh.
Students and staff at Tenafly High School like the idea of having a walkway to use and see the many benefits to having the Greenway. "I think it's a great opportunity to get in touch with nature," said Omri Tarlo ('19). The Greenway will also create benefits from an athletic standpoint. "For our cross country and track [teams], it gives you a predetermined place to run that can be monitored," said Mr. Carollo, Tenafly High School's Athletic Director. "So that's really where it fits in from an athletic piece."
If you're interested in learning more about the Northern Valley Greenway or making a donation to this cause, check out https://www.northernvalleygreenway.org/.