Korean Entertainers Arrested for Multiple Offenses, Including Sharing Illegal Footage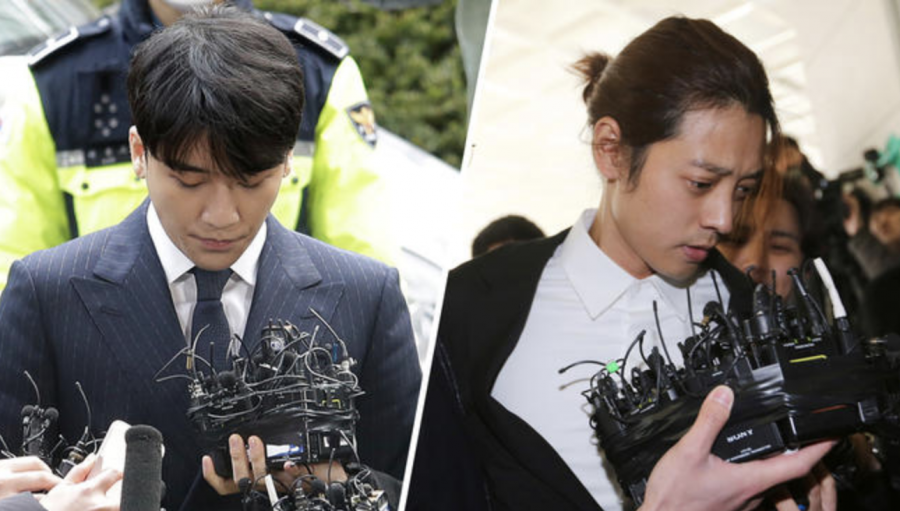 An ongoing scandal in South Korea dominates internet searches as big celebrity names—including Seungri from K-Pop group BIGBANG; entertainer and singer Jung Joonyoung; actor and lead vocalist of boy band CNBLUE, Lee Jonghyun; musician Choi Jonghoon from the band F.T.ISLAND; and rapper of K-Pop band Highlight, Yong Junhyung—were charged with involvement in a messaging group chat that shared illegal camera footage.
Up until this point, Seungri, 28 years old, had been intertwined in a plethora of drug and sexual escort allegations. He was in charge of management at a club called "Burning Sun," when on January 28, a woman was assaulted. She reported the incident to the police, but no action was taken, and it was also reported that Burning Sun had deleted the CCTV footage. This was the start of investigations of Burning Sun and several other clubs that Seungri had management power in. Burning Sun ended up shutting down on February 17 as investigations of drug dealing started to take place. On February 26, SBS funE, a broadcasting system, revealed text messages between Seungri and CEO Yoo In Suk of Yuri Holdings. The messages disclosed that the two discussed hiring sexual escort services for foreign investors. On March 15, CEO Yoo stepped down from his position at the company.
On March 1, co-CEO of Burning Sun Lee Sung Hyun confessed that he had bribed a policeman with 20 million won (approximately $17,600 in U.S. dollars) after being investigated for allowing minors into the club. This added to investigation of the Seoul police, oin suspicions of bribery for ignorance of crimes. Other clubs that Seungri had been involved with started to close down because of tax evasion, and Seungri ended up getting tangled in these scandals. BIGBANG fans began to petition for Seungri to leave the group, not wanting him to taint the band's name.
On March 11, SBS funE shared chatroom messages that were exchanged between Seungri, two singers, CEO Yoo, and other high profile investors and celebrities. The messages revealed illegal hidden camera videos that the members of the group chat shared with each other. Shortly after, Seungri took to Instagram to announce his retirement from the entertainment industry. The chat messages unveiled that singer Jung Joon Young had uploaded unconsented hidden camera footage of him engaging in sexual intercourse. More than 10 victims were confirmed to be violated. On March 13, Jung admitted to charges of filming and circulating illegal hidden camera footage and wrote in an apology letter, "I admit to all of my sins that have been reported. I have filmed women without consent and have distributed in social media chat rooms, and I've felt no guilt while doing so. As a public figure, it was a very careless act worthy of criticism." Jung apologized to the women in the videos and announced that he would leave the television programs that he was featured on immediately. Although both Jung and Seungri have agreed to participate in the investigations peacefully, the police has had trouble obtaining their cell phones, which are critical to the investigation. Seungri has refused to hand in his phone, while Jung has handed in one that was activated only two weeks ago.
The group chat's texts were revealed; however, some names were not disclosed publicly yet. In the texts exchanged in the chatroom, Jung reportedly said, "Let's meet them online and go to a strip bar and rape someone in a car." The high-profile investors and celebrities involved in the group chat viewed videos of sex tapes with women passed out from being given sleeping pills. Jung responded to one, "It was rape," with laughing emojis. Amidst all of the chats being exposed, HIGHLIGHT member Yong Junhyung announced his departure from the group after admitting that he had viewed illegal videos in a one-on-one chat with Jung; however, Yong stated that he had not been in any of the group chats. F.T.ISLAND member Choi Jonghoon also announced his removal from the group after being confirmed to be spreading illegal photos in the group chat and suspected of requesting police in 2016 to cover up his drunk driving incident. CNBLUE member Lee Jonghyun was also revealed on March 14 to have shared photos of women without their consent in a one-on-one chat with Jung. Although Jonghyun's company has not announced his removal from the group yet, fans are petitioning for him to be kicked out.
However, some believe that this entire scandal is just a coverup for an even bigger one. Ten years ago, an actress named Jang Ja Yeon hanged herself and left a list of names of men that sexually harassed her. She was forced to 'entertain' 31 men in the business and entertainment industry over 100 times and it was reported that Jang had most likely become severely depressed because of these incidents. The case was opened up again in June 2018, two months before the prosecution deadline ended. The Blue House was sent petitions from over 200,000 people to reinvestigate the case. Fellow actress Yoon Ji Oh, a colleague and friend of the late Jang, recently testified as a witness for the reopened case. Yoon posted on Instagram on March 13, "From my perspective, South Korea is a sad society where power and wealth still come first. Regarding the range of crimes, one cannot determine that some are big and some are small. All crimes must be investigated no matter what. But whenever [Jang Ja Yeon]'s case came up, there were always sensational and irrational reports that were released into the world." Some believe that the Burning Sun and group chat scandal is hindering Jang's case from being known to the public. Because so many big names in the entertainment industry were involved, Jang's case has been pushed aside and not given recognition. It is predicted that both the illegal videos case and Jang's case will end around the same time so petitions have been started to extend Jang's.
About the Writer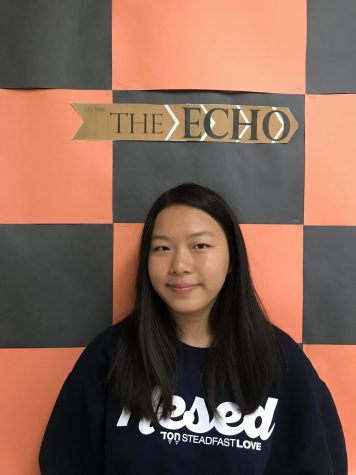 Priscilla Song, Managing Editor
Priscilla Song ('20), Managing Editor, enjoys writing and reading. In her free time, she also likes to spend time with her family and participate in...