Softball Team Goes to Florida for Spring Training
While most students of Tenafly High School were stuck behind desks in New Jersey's dreary weather, the softball team was practicing in Florida, enjoying its white beaches, clear blue skies, beaming sun, 70-degree weather, and, of course, Disney World.
The varsity softball team continued its annual tradition of going to Cocoa Beach, Florida for spring training this year from March 20 to March 25. While in Florida, they practiced with and played scrimmages against other New Jersey teams, while also forming bonds with each other.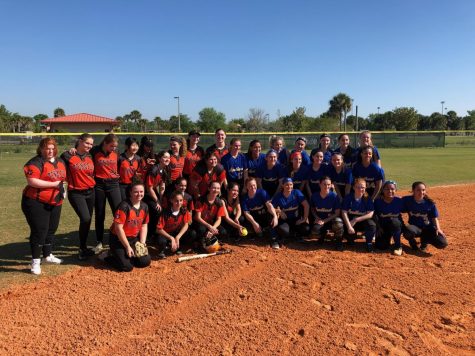 The trip began last year for a multitude of reasons. "When I was asked to do softball, one of the things that Dr. Gordon, at the time, asked was, 'How can you get the girls interested and involved?'" said Head Coach Jeff Koehler. "One of the things that I'm a big advocate for is when you're on a team, you're not going away during the season, so the Florida trip is like our spring break."
After flying into Orlando Airport on March 20th, the girls immediately headed over to Target, stocking up on the necessary food and supplies. Reaching for items like microwave mac n' cheese, avocados, and sunscreen, the whole team excitedly raced around the store with the anticipation of playing in warm weather and getting some vitamin D. They then checked into their hotel and got ready for their first practice.
The team spent the short six days in Florida focusing solely on softball, filling their time with practice and games. "During the trip, we had practice and five scrimmages," said Captain Kelsey Koehler ('20). "I think that the team benefited a lot from being able to play so much during that short period of time because we got to play in really warm weather, and we didn't have to worry about bad weather like we do at home, so we were able to have really effective practices and games."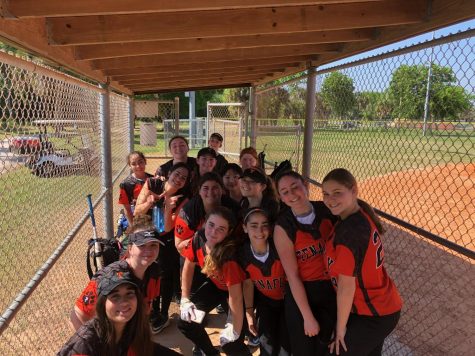 The trip has brought a lot of good to the softball program. The girls learned "softball IQ," aiming to always be the smartest on the field regardless of who they were playing. They spent all their van rides to the fields going over signs and plays and how to run the bases. Other than getting to work on the sport, the team was given the chance to get to know one other and bond, especially with the new freshmen on the team. From hanging by the pool to roaming Downtown Disney, all the girls formed new connections with each other.
The girls also learned valuable lessons, useful for both softball and life. "One of my favorite parts was beating teams that we were scared of when we first saw them," said Alex Bugner ('22). "We didn't think that we were going to beat them because they were bigger than us, but we actually did really well and beat them. That made me want to work harder, and it has me excited for the rest of the season. It just shows you that you should never judge a book by its cover, or sell yourself short."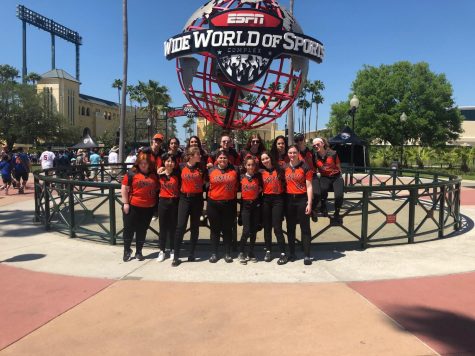 The preseason that the girls had has truly set the tone for the rest of the season. Having won four of their five scrimmages in Florida, and then winning all four of their NJ preseason scrimmages, the Tenafly softball program looks forward to a successful 2019 season.
When asked about their goals for the season, Coach Koehler did not shy away from admitting that his game plan is not all about hitting home run after home run and making diving catch after diving catch. "This season we have to focus on our defense, pitching, and manufacturing runs, meaning bunting, moving the runners, doing the little things in games," said Coach Koehler. "Just like in any sport, you do the little things right, and good things will happen."
"I think that last year was all about being competitive and learning the game, and I think that this year is a little different," Coach Koehler added. "I think that this team could really seriously do some good things, and that's something, because I really thought [rebuilding the program] would be a four year plan, so to have it be this successful the second year…that would be special."