A Recap of Duke's Season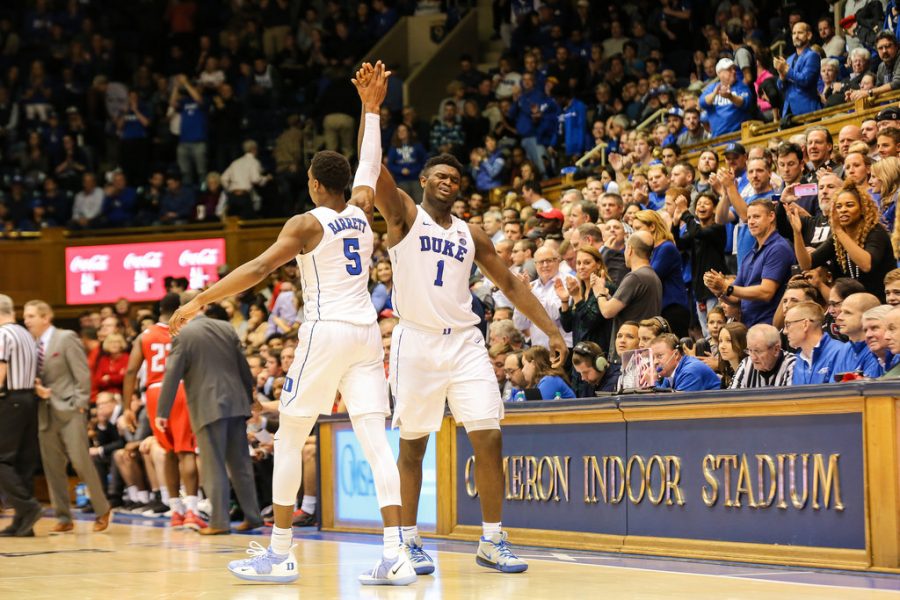 The NCAA Men's basketball season is always a spectacle. The best college players in the world play their regular season games to try and qualify for the NCAA March Madness Tournament.  This tournament consists of the top 64 NCAA Men's Basketball teams. This past Sunday, number one seeded Duke, led by future number one draft pick Zion Williamson, took on number two seeded Michigan State. While many expected the star-studded Duke team to win the tournament, Michigan State ended Duke's season, with only one point deciding the suspenseful game in the end.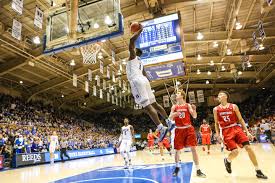 This year, the Blue Devils were expected to go undefeated. They have a star-studded lineup with small forward R.J. Barrett, point guard Tre Jones, shooting guard Cameron Reddish, center Marques Bolden, and—the biggest of them all—power forward Zion Williamson. With this in mind, there is no doubt why the team had such high expectations.
Duke was walking on a tightrope throughout the entire March Madness Tournament. Each game after the first round was a close game and could have been swayed in any direction. In their game against UCF, UCF missed two layups in the last seconds that would have won them the game. The team was also lucky against Virginia Tech, when the Hokies missed a game-tying layup at the final second. For a team that was projected to go undefeated, winning games by merely one and two point margins isn't good enough. Against Michigan State, R.J. Barrett missed the game-tying free throw, which led to the loss. Duke could have been dethroned much earlier than they were and were lucky not to have lost early on.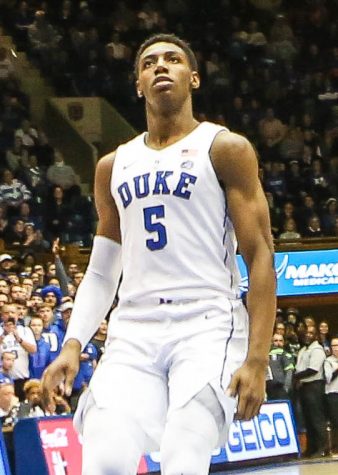 Their lack of success was due to several flaws. Duke's lack of depth in their bench caused major problems when it came to substitutions and injuries. When Duke played its full starting lineup, the team lost only one game. When one or more of their starting lineup was injured, Duke lost five games out of the total six. This shows a complete lack of depth, as well as a lack of chemistry. Any college basketball team, especially one with the talent of Duke, should be able to learn how to play with one another. Unfortunately for Duke, great players don't always play well with one another, and this was another factor in their loss. "I think Duke's season was an absolute failure" said Jiho Park ('20). "They have four quality first round players this year, and they couldn't even make it to the finals."
This year, Duke had the chance to write this stacked team into the history books but instead finished their season in complete and utter disappointment. With four stars heading into the NBA and two of them projected to be in the top three picks, there may never be a Duke team like this again. If its season shows one thing, it was that different talents cannot always combine well, and that no matter how talented a team is, it isn't immortal.