Antonio Brown's Nosedive: From Respected to Despised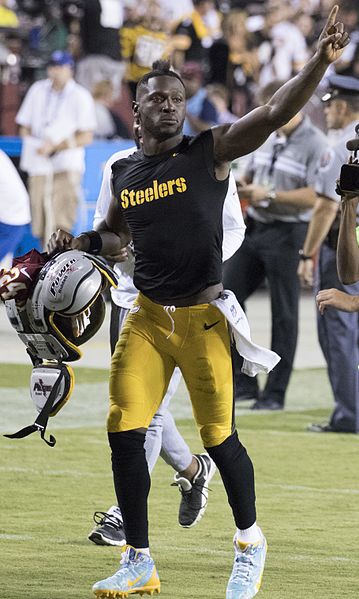 Every NFL offseason is full of surprises, and this year's is no exception. Rob Gronkowski, a nine-year tight end and three time Super Bowl winner for the New England Patriots, announced his retirement, and Le'veon Bell left in free agency to the Jets. However, the biggest controversy this offseason was caused by one man: Antonio Brown.
Antonio Brown is one of the best wide receivers in the league. Last year, he had a career high of 15 touchdowns and a total of 1,297 yards for the Pittsburgh Steelers. With these stats, any other NFL player would be satisfied, but Antonio Brown wasn't. After a week twelve loss against the Denver Broncos, Steelers quarterback Ben Roethlisberger made a criticism on Brown's route running on a play. Brown commented back, criticizing Roethlisberger's throw. This was only the beginning.
In a practice before the Steelers' final game against the Bengals, Brown and Roethlisberger had a disagreement on a certain route to run in practice. After consulting the coaches, Brown was taken off of the drill and another receiver was used. Outraged, Brown left the practice and later called Roethlisberger. He expressed his anger, saying he felt disrespected by the team. Brown skipped the week 17 game, eventually forcing his way out of the team and leaving to join the Oakland Raiders. While this may seem controversial enough, it wasn't enough for Brown.
Yesterday, Antonio Brown posted several tweets, with the first being this tweet, where he tweeted "keep your emotions off the internet." This tweet was ironic even before his next tweet, since Brown has excessively posted on social media about his anger for the Steelers organization which absolutely destroys his credibility. This next tweet is what sparked the controversy. Brown called out his former teammate Juju Smith-Schuster for fumbling the ball while the Steelers could've won saying, "boy fumbled the whole post season in the biggest game of the year!" After his previous tweet, this produced even more irony, and it turned many NFL fans against Antonio Brown.
Juju Smith Schuster is one of the most, if not the most, liked players in the NFL, and he didn't do anything wrong to Antonio. He fired back using the same phrase Brown used in his tweet: "Keep your emotions off the internet." He continued to defend himself, saying, "All I ever did was show that man love and respect from the moment I got into the league." He followed that tweet with another tweet where he tweeted, "Crazy how big that ego got to be to take shots at people who show you love!" During the feud, many people came to Juju's side. ESPN analysts such as Stephen A. Smith have spoken out against Brown's actions, and professional football players such as Vince Williams have spoken out as well.
After all the backlash that Brown has received, he tweeted that he's done giving social media something to talk about. If anything is clear, however, it is this: Brown is in the wrong. He attacked a former teammate who never spoke a hateful word to Brown all because of his insecurities. Juju Smith-Schuster won the Steelers Team MVP award this year and many Steelers fans supported him over Brown during the season. This act of jealousy has helped further Antonio Brown's status as the most hated player in the NFL, and he has been regarded by many as a clown. All in all, if Brown wants to regain his credibility as both a star and a respectable player, unfortunately, he can't.
About the Writer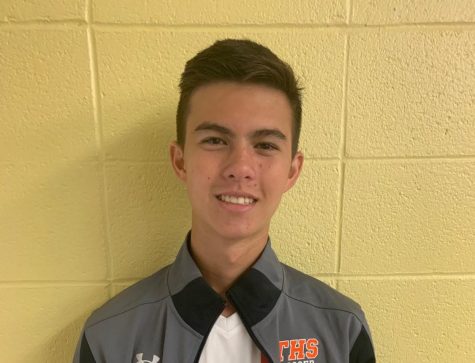 Hunter Neuman, Sports Editor
Hunter Neuman ('20), Sports Editor for The Echo, loves playing soccer, watching sports, and hopes to one day become a sports journalist. He is a fan of...