March Madness: The Madness of the Finals
March Madness. The NCAA tournament that was filled with nail-biting, edge-of-your-seat games, finally coming down to the two last teams, University of Virginia and Texas Tech. No matter what happened on Monday, April 8th, one team would walk out with their first national title. Virginia beat Auburn in a 63-62 in the first final four game, and Texas Tech walked out of the game against Michigan with a score of 61-51.
The final was the definition of anxiety and excitement. In overtime, Virginia beat Texas Tech with 85-77, winning their first national title. Just last year, Virginia was seeded first but lost to the 16th seeded team. Now, they are NCAA champions. This was the first overtime game since 2008 when Kansas beat Memphis.
"Forget last year," Virginia's Ty Jerome said. "This is everything you dream of since you're a little kid." After last year's embarrassment, the team was more dedicated than ever to get their title.
At the beginning of the game, it seemed to be a slow race. With 5 minutes in, the score was only 3-2, with Texas in the lead. But the game quickly morphed into one for the ages, with shot matching shot and the game going into overtime until the Texas Tech Red Raiders were eventually burned out. "Every time I thought we had it, they made a shot or made a play," Texas Tech's Matt Mooney said afterward. "It was a battle. We threw a punch, they threw a punch. They came right back at us every time."
It was fitting that De'Andre Hunter's 3-pointer from the corner, with 10 seconds left in overtime, put the Virginia Cavaliers ahead for good with a score of 75-73. This was a particularly crushing shot for the Red Raiders. After missing last year's tournament with a broken wrist, Hunter pulled through on his end, helping his team to the finish.
To win their title, the Cavaliers not only had to fend off the dedicated Red Raiders and win thrillers against Auburn and Purdue, but they had the beat the embarrassment from last year. It scared the Cavaliers and lingered around them and under their skin, forcing them to become better players from the experience. Finally, on Monday night, UVA coach Tony Bennett dropped his head in beatific victory. The Cavaliers completed the greatest redemption arc in NCAA history.
About the Writer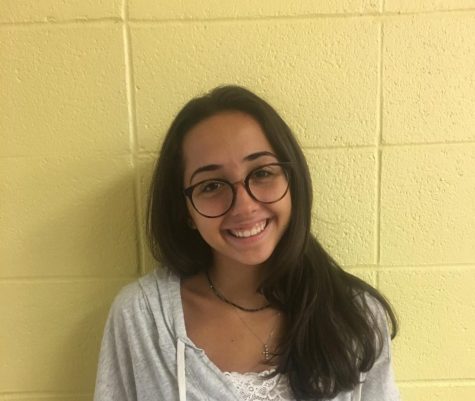 Sophia Dongaris, Staff Writer
Sophia Dongaris ('20), a Staff Writer for The Echo, enjoys running track and spending time with her teammates. In her spare time, she also enjoys free-writing...