Northern Valley Earth Fair 2019: Fun, Informative, and Green
Residents of Bergen County came together on Saturday, April 27th, 2019 to celebrate Earth Day at the Northern Valley Earth Fair. The fair featured events for all ages, such as a petting zoo, an animal show by Tenafly Nature Center, a performance by Thunderbird American Indian Dancers, and more. The event took place at Tenafly Middle School this past Saturday and displayed a variety local companies, organizations, and events.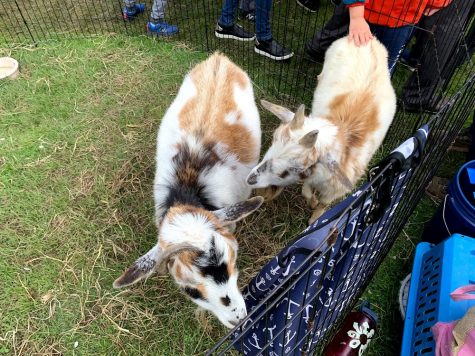 The fair proved to be a valuable opportunity for local companies to get the word out about their eco-friendly initiatives. Vendors and sponsors included Suez, Honda of Tenafly, Rockland Electric Company, and Tiger Schulmann's Martial Arts. The event featured presentations by nature centers around the Bergen County area, including Tenafly, Demarest, and Cresskill's, as well as Environmental Commissions from Closter, Haworth, and Norwood.
The fair also included some events for children, such as a petting zoo with goats and chickens. The Tenafly Nature Center held a live animal show to educate citizens and children about endangered species, and a presentation about "Bald Eagles & Other Bergen Birds" was held as well.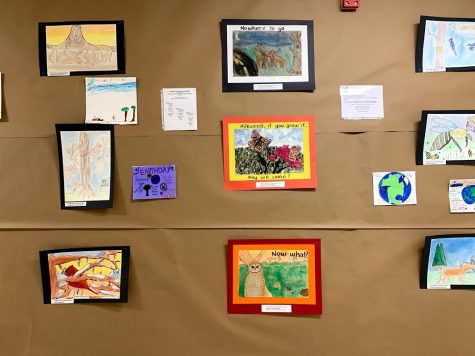 Inside TMS, art pieces by the winners of the Cresskill Environmental Commission Poster Contest were featured. The pieces were created by students in grades 3-5 with the theme of "Living with Cresskill's Wildlife." With their artwork, conscious and creative young students displayed their love for nature and drive to save the earth.
Green Team President Alexios Avrassoglou ('19) offered his thoughts on the fair: "The THS Green Team was incredibly honored to have a place at the Northern Valley Earth Fair and had on display some incredible posters detailing our Anti-Idling, Recycling, and Sustainable Practices Campaigns. We had the opportunity to speak about our successes to fellow passionate supporters of our environment in revamping the courtyard, introducing more recycling bins to the school, and decreasing after school idling. It was a great day filled with others who share the same goal of keeping our earth healthy and alive for millions of years to come."
The Earth Fair is expected to be held next year as well, so make sure to stop by if you're interested in saving our beautiful planet as a community.