A Prom to Remember
Hang on for a minute...we're trying to find some more stories you might like.
For four long years, we wait restlessly for this one night. A night in which we are given an umbrella under the dreary forecast of completing curricula, procrastinating papers, and finishing finals. A night of joyous revelry, dapper suits, and divine dresses, and of course, food that starkly contrasts the Instant Ramen of our college futures. A night of planning and appointments and color-coordination and sentimental deletion of pictures on phones to make room for the new ones that'll be taken. A night that, in the moment, might even make the last seven hundred or so school days feel as though it was all worth it.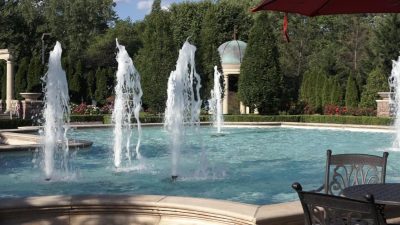 This year, it was the night of June 1st. The senior class of Tenafly High School stepped out from their limos onto the steps of The Rockleigh, dressed in high fashion and unrecognizable from their usual school garb of sweatpants and UGG slippers. Some of them came with dates, some came with friends, and some stole the show alone. However, all of the students remember the night as one of the most enjoyable of their lives and an altogether unforgettable experience. Jacob Baltaytis ('17) commented that it was overall "a very fun night" and that "having everyone in the grade meet up with some of the many fun yet passionate teachers created an amazing dynamic." Among these teacher chaperone appearances were Mr. Rendell, Mr. Ahn-Cooper, Dr. Myansky, Mrs. Pelaez-Martinez, and Mr. Vollenweider. For the first time, they weren't checking homework– they were dropping it low on the dance floor.
Even more students praised the bountiful array of food served up by Rockleigh Country Club. In past years, the food has been rumored to be utterly delicious. This year, students themselves confirmed the rumors to be true. One student, Danielle Twiss ('18), said of the dinner, "It was really good!", while another, Jennifer Kustanovich ('17), remarked, "The appetizers were better than the dinner itself." The delectable catering, complemented by the quirky DJ-ing talents of Magic Moments, made the prom an exhilarating one for the students and staff.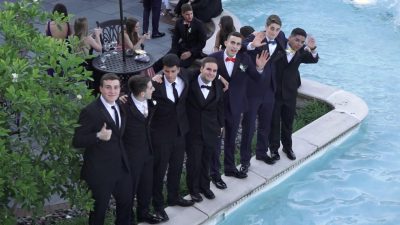 Nearly everyone had the same pithy, but fond, description of the prom: "fun". Mr. Ahn-Cooper elaborated, "The prom was fantastic. Very smooth, chill and well-run. Ms. Halliwell and her officers' hard work really paid off." Most importantly, though, the students agreed that it would be a night that would forever remain in their memories of Tenafly High. One of the juniors at the prom, Fina Bertolotti ('18), giddily commented, "[Going to prom this year] got me excited for when I'll get to experience it with all my friends in our grade next year."  For our seniors this year, though, June 1st was a night that each of them will continue to cherish as they step onward into their bright futures.

About the Writer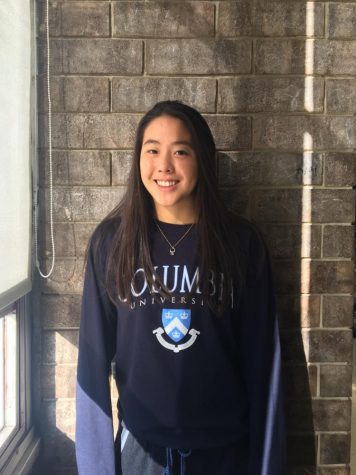 Cleopatra Lim, Guest Writer
Cleopatra Lim is a senior at Tenafly High School. She enjoys to swim, watch films, and write creatively. Her favorite genres of writing are creative nonfiction, satire, opinion editorial and game of thrones fanfiction.