Daniel Jones: The Future of New York?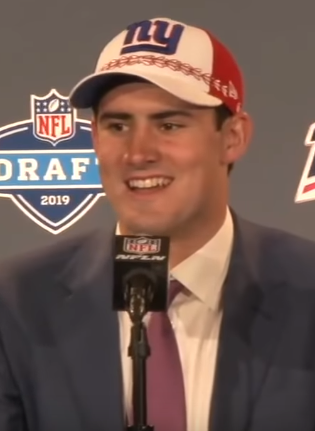 The NFL draft is a chance for teams to restack their rosters with fresh, young talent. It occurs every year, with the team with the worst record getting the first pick of each round and the best team getting the last pick of each round. There are a total of seven rounds, which gives each team a chance to fill areas of necessity for their rosters. With an aging Eli Manning nudging past his prime, the New York Giants have selected a new quarterback this year. However, the selection has caused controversy and has left several Giants fans criticizing the team's GM, David Gettleman.
With the sixth overall pick of this year's draft, the Giants have selected quarterback Daniel Jones from Duke. Jones has the ideal build of a quarterback, being six foot five, but so far, he hasn't proven his worth. Out of all the draftable quarterbacks, Jones's stats were among the worst. Dwayne Haskins, whose stats were all in the top three for drafted quarterbacks, was passed on by the Giants for Jones, making the move look ridiculous. SBNATION, a popular sports media site, published an article ranking the draftable college quarterbacks prior to this year's draft. Out of a four-tier system, with one being the top prospects and four being the worst, Jones was ranked in the fourth tier.
While the astounding statistics between Jones and the other drafted quarterbacks may seem bad enough, the Giants have made another crucial mistake: they picked Jones too early. In several mock drafts, Jones was picked past Haskins at the 18th pick, and in some cases he was even drafted after the first round. The Giants have had two picks from this year's first round, and could've easily picked Jones with the 18th pick. With that being said, they could've picked a star linebacker Josh Allen with their sixth pick, and Jones with the 18th. By taking Jones at sixth, they lost a future NFL star while they could've had both players, had they waited on Jones.
Although Jones may not look like the star the Giants want him to be, he can learn under a future Hall of Fame quarterback, Eli Manning, and he may get game time soon. The Giants are in rebuilding mode as of now, and they are going to heavily rely on running back Saquon Barkley for now. If the Giants can draft correctly and get Jones the coaching and the players he needs, then Jones will succeed. If not, then the Giants will need another quarterback and will have to rebuild yet again.
About the Writer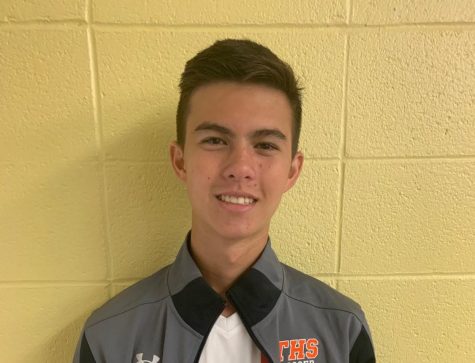 Hunter Neuman, Sports Editor
Hunter Neuman ('20), Sports Editor for The Echo, loves playing soccer, watching sports, and hopes to one day become a sports journalist. He is a fan of...