A Profile of Tenafly Boys Varsity Tennis Team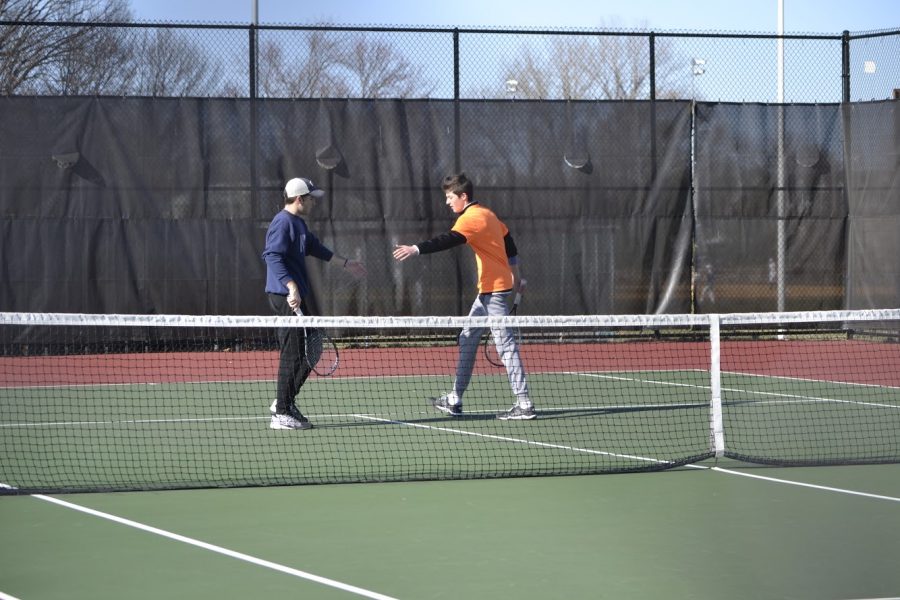 Tenafly Boys Tennis has always been a successful program. With countless state and county titles, the team is perhaps the most decorated in the school. Since losing last year's state sectional final to NVD, the team has bounced back, thanks to the addition of several talented freshman. The team is better than it has been in recent history and may perhaps have a state championship in sight.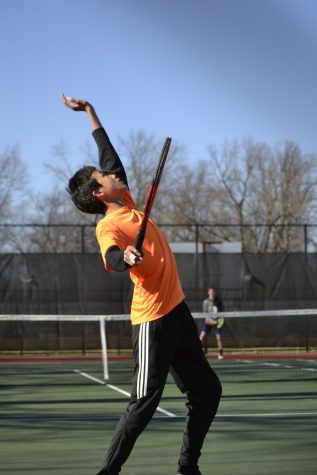 This year, four talented freshmen joined the team: Luke Han, Andrew Kim, Jonathan Tsipenyuk and Julian "Juju" Wu. Juju, a four-star recruit, plays first singles for the Tigers. Alex Merson, a three-star recruit and a sophomore, plays second singles. Tsipenyuk, a two-star recruit, plays third singles. Han and Kim are doubles partners and play first doubles, and senior captains David Topchishvili and Kevin Clifford play second doubles. The team is currently seventeen and one and has high expectations for the both the county tournament and the state tournament. "I think all the team's success has come from the talented and hungry younger players who are just starting off their high school careers," said Topchishvili ('19). "It's cool because they are motivating older players such as myself and Kevin Clifford to give it our all during every practice and every match."
Due to these new incoming freshmen, many spots were changed this year, including Alex Merson's, who moved from first singles to second singles. "It's been a little rough," stated Merson ('21). "I loved playing all these amazing players last year, but this year Juju has really stepped up and taken on the position of first singles." Even with this new change, the team has continued to defy the odds, and it has shown its strength in various matches.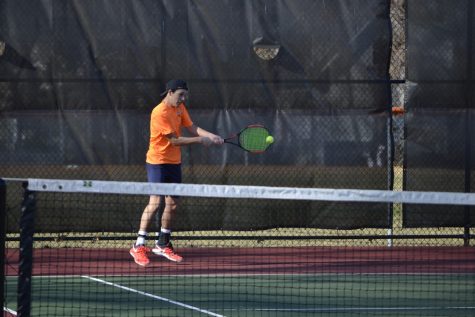 While most of Tenafly's wins have been clean sweeps, some have been hard-fought battles. The toughest matches have been against Montclair and Livingston, where the scores were both three to two. Demarest was also a tough team to beat, with Tenafly winning four to one. Delbarton proved to be a tough match for Tenafly, winning four to one and being Tenafly's only loss. However, the score of four to one doesn't truly show how close the match with Delbarton was, as two matches went into super tiebreaks. The Tigers fought hard and are confident that if they played that match again, they could win.
One thing that is evident in this team is the unity. Everyone feels connected with each other. "I have played tennis for as long as I can remember, but I have never been a part of anything like a team," said Jonathan Tsipenyuk ('22). " I have loved every second on this team, and everything on and off the court has been great."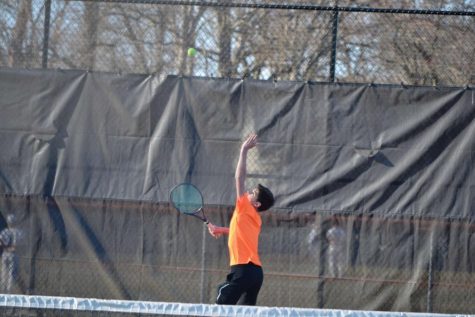 With many games left to play—including counties and states—the team still has several challenges to face. Regardless of whether or not the team wins, its players have plenty of time to grow. Considering how all its best players are underclassmen, the team has a promising three years ahead, and a future championship may perhaps be in store.
About the Writer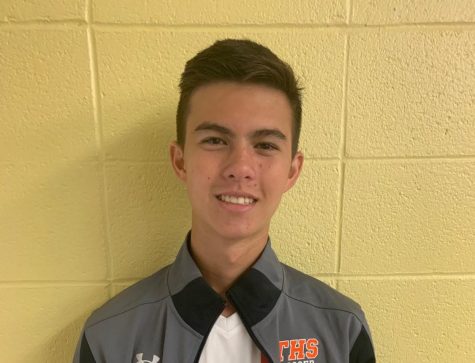 Hunter Neuman, Sports Editor
Hunter Neuman ('20), Sports Editor for The Echo, loves playing soccer, watching sports, and hopes to one day become a sports journalist. He is a fan of...