Ms. Wissler: A Math Teacher Who Makes Math As Easy As π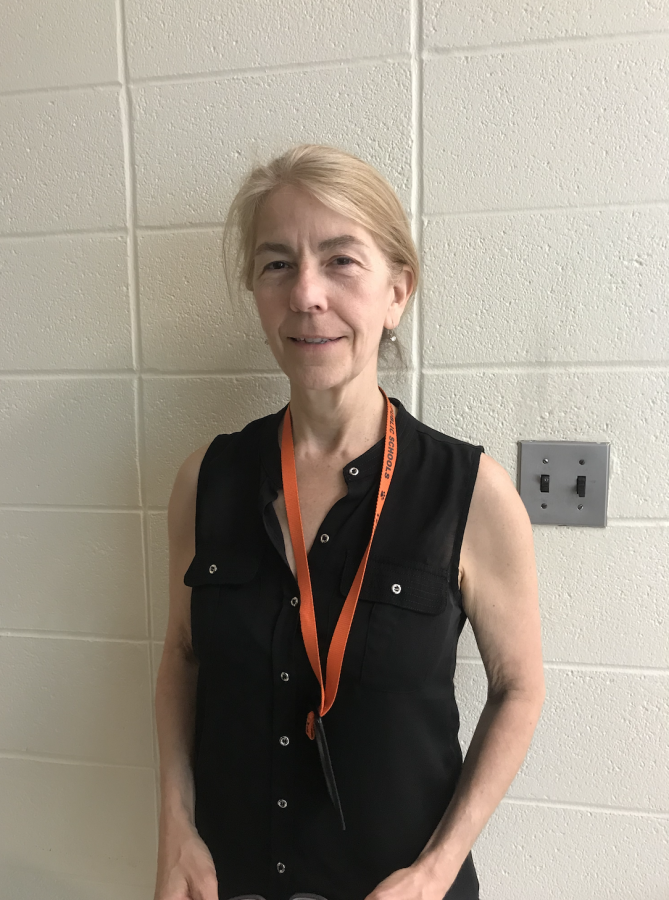 Ms. Wissler is an eminent teacher, understanding and genuine, who allows students to relax and enjoy short breaks with videos of "Simon's Cat." Her distinct and unique personality fascinates students. She shows them entertaining videos and incorporates fun quirks into her classwork and tests. 
A unique characteristic of Ms. Wissler's classes is the "Simon's Cat" videos that she absolutely loves to share with her classes. With these as a part of her lessons, students can't not enjoy her classes. "She's a very fun teacher, really understanding and polite," said Rebecca Song ('22). "She helps you when you need help, and when you have a sleepy day, she lets you rest. Her classes are flexible so that we can always ask questions of her from time to time. She's a teacher that cares for her students and helps them. I really like her."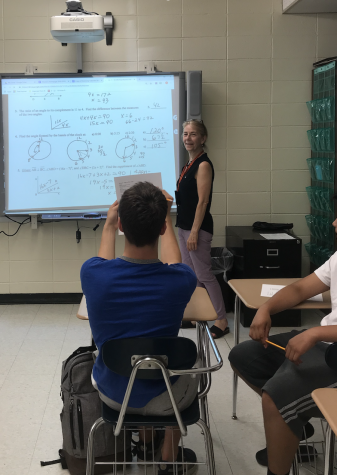 Anyone in her classes might think Ms. Wissler is an impassioned cat lover, given her affection for "Simon's Cat" videos. But there's a twist. "People think I really love cats because I show 'Simon's Cat' videos a lot," said Ms. Wissler. "But I don't love cats. Actually, if I were to be an animal, it wouldn't be a cat—it would be a zebra. I like black and white a lot, so I would be a zebra."
As a student, she didn't imagine herself in front of a whiteboard, teaching students math. Ms. Margaret Wissler, whose nickname is Peggy, graduated with a degree in Art History from Binghamton University in New York. She was on a path to studying architecture when she unintentionally took a byway to math. Math was a prerequisite for her architecture and engineering drafting courses. While taking math, she started tutoring her classmates and discovered her aptitude for teaching math. She found it enjoyable teaching and explaining concepts to others, so she decided to pursue a career of teaching and push architecture aside as a hobby.
Before coming to work at Tenafly High School, she worked at Columbia University's real estate office for two years; her brother's wife worked there and got her a job. "It was fun to be at Columbia for two years because my brother was going to school there at the same time, so it was fun to have him there studying," said Wissler. She also worked at Glen Ridge Schools for two years before starting her 24-year journey as a teacher at Tenafly High School. "What I like about working at THS is that the students are motivated to learn and they're good at many subjects, like drama, music, creative writing, science, history, debate, athletics, and math. I don't know if I left anything out, but it's a very well-rounded place here, with a little bit of something for everybody," Wissler said.
Outside the classroom, the geometry teacher enjoys a variety of pastimes, ranging from eating Japanese noodle soup to watching Green Book, her favorite movie. Another of her hobbies is hiking. Over the Memorial Day weekend, she hiked an impressive 21 miles in two days.
To those who don't feel the excitement when they're face to face with a complex math problem or just hate the sight of numbers in general, Wissler advised, "I feel like they would like it if they got the answers right; it would give them joy, but sometimes it's hard to get to that place. I know some students just don't want to get started, so maybe they should just relax a little bit and maybe have a friend who's good at math help them if they're stuck on something. I would recommend that."
To all those pre-geometry students, you'll have a enjoyable year with Ms. Wissler, so cross those fingers and hope you have her for geometry next year!
About the Writers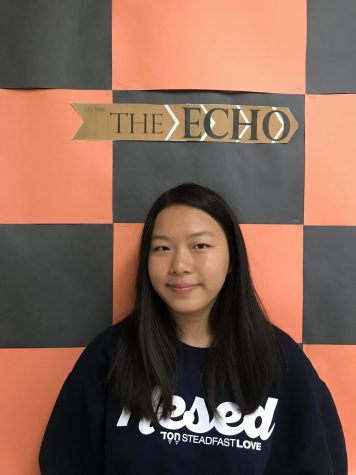 Priscilla Song, Managing Editor
Priscilla Song ('20), Managing Editor, enjoys writing and reading. In her free time, she also likes to spend time with her family and participate in...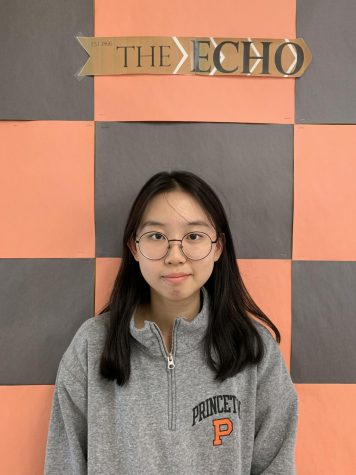 Chaeyoung Lee, Staff Writer
Chaeyoung Lee ('22) is excited to be a Staff Writer for The Echo. In her free time, she enjoys reading fiction pieces from The New Yorker, which all strangely...