A Track-By-Track Review of BROCKHAMPTON's Latest Effort GINGER
BROCKHAMPTON bounces back into hip-hop with an impressive 4.5 star album.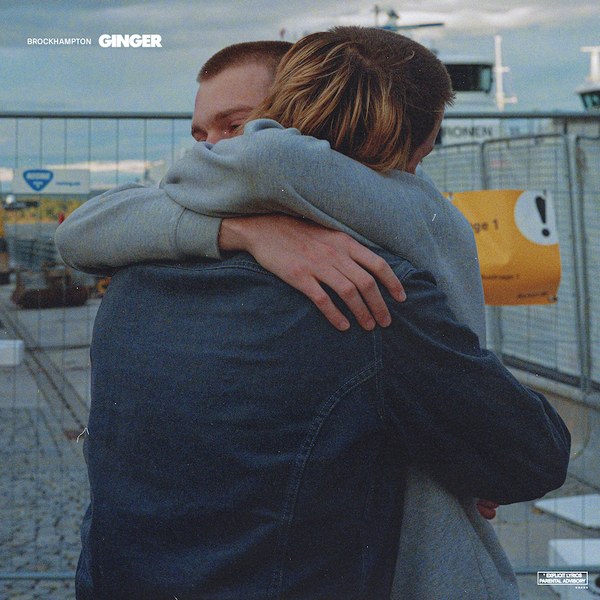 Hang on for a minute...we're trying to find some more stories you might like.

I used to think that ultra-modern boyband BROCKHAMPTON would never release anything that would match the perfection of the SATURATION trilogy, but boy was I mistaken. Their latest release, GINGER, is a completely different musical venture for them (and unique in the rap/hip-hop scene in general), portraying an unparalleled beauty that I did not expect.
1. NO HALO
Wow. By far my favorite song on this album and for sure one of my all-time favorites in their whole discography, this track is insanely well-executed. Each member of the band (particularly Merlyn Wood and Matt Champion) delivers his verses flawlessly. The chorus is sung by a new voice (a girl!), Deb Never, whose inflection is soft and soothing. The lyrics are heavy and reflective, Dom Mclennon's verse especially striking a chord on the subject of societal restraints. The production is gorgeous (props to Jabari Manwa), and the whole track flows like honey into my ears and mind. If you can't tell already, I absolutely adore this song.
2. SUGAR
This is a perfect follow-up to "NO HALO." Also smooth like butter, it makes for a nice and relaxing listen. It's different enough from the previous track to signify a gradual evolution in the album, but not different enough to catch you completely off guard. Bearface's parts are especially pretty, particularly when he repeatedly sings, "Do you love me?" in the outro. Another perfect track.
3. BOY BYE
This was released as the third single and is my favorite single besides "NO HALO." It's markedly different from the previous two tracks in that it's fast and shameless. It exudes an aura of confidence with rapidly-delivered raps and a fun, looping beat. Bearface again steals the track for me as he delivers his verse in a unique manner for him, singing a little more quickly but still extending his vocals in that smooth way that I love. "BOY BYE" is, overall, a very solid track.
4. HEAVEN BELONGS TO YOU
When I first heard this song, I didn't think it had much to offer, but though it's short, it's unforgettable in the entire scope of the album. Slowthai, or Tyron Frampton, dominates the full 90 seconds (he's not a member yet all the credits still go to BROCKHAMPTON on streaming platforms). This song has powerful lyrics, and he delivers the song with a grimy edge, making the track very unique for GINGER.
5. ST. PERCY
I have to commend the boys for their perfect placement of the tracks in the album. This song has a similar vibe to "HEAVEN BELONGS TO YOU" but is far more developed. It's one of the harsher tracks of the bunch, and as I'm more into their softer sound, I don't find myself coming back to it as often. Still, I can see the song having its rightful place on GINGER and don't mind hearing it when I play the album. Yet again, Bearface delivers my favorite part of the song (his rapping is just as good as his singing). I like the sudden ending, in which Merlyn Wood shouts "murder man" in his signature, exaggerated manner.
6. IF YOU PRAY RIGHT
This was the second single released by the band, and I didn't replay it often upon its first release. It is similar to "I BEEN BORN AGAIN" (the first single) and "BOY BYE," so I don't really understand why the band chose to release all three prior to the album. Still, it sounds better in the context of the whole collection. I'm especially struck by Matt Champion's verse, as well as JOBA's, which is comical and fun to listen to. The track has an interesting evolution and deserves a few listens.
7. DEARLY DEPARTED
My second favorite off the album, this song is absolutely breath-taking. Kevin Abstract tackles the first verse powerfully, JOBA then singing a gorgeous chorus that is impossible not to get lost in. It's important not to forget how much of a wildcard JOBA is, as he's an extremely capable rapper, vocalist, and producer. Dom McLennon's verse is different for him, as he doesn't really focus on a strict beat or use a high inflection as he usually does; his lyrics are raw, his voice harsh and honest. This is a strong addition to GINGER.
8. I BEEN BORN AGAIN
I'm not the biggest fan of this song, but it serves well as a first single and I especially enjoy the whispered intro. The beat is pretty intoxicating and the funny lyrics (especially in JOBA's awesome verse) provide a welcome break from the depth of the previous track. It's a good palette cleanser.
9. GINGER
I can understand why this is the title track. The chorus is one that's expected of BROCKHAMPTON, but that's not a bad thing. It's chill and catchy. The autotune utilized is welcome and suits the song nicely. Overall, I like "GINGER" because it is all-encompassing, with a medium-paced beat and a soothing refrain that nicely blends the auras of the rest of the songs.
10. BIG BOY
This song starts off in a similar manner to "GINGER," using the same autotune techniques and style of chorus. I like both tracks and I think it's commendable that BROCKHAMPTON can create songs so similar yet simultaneously so different; the album is cohesive but never boring. By this track, I can definitely tell that BROCKHAMPTON has greatly advanced their craft following their last effort, iridescence.
11. LOVE ME FOR LIFE
Another more chill pick from the album, it runs smoothly and quickly despite its standard running time of 3:35. Bearface sneaks in at the end for a gorgeously-sung outro, and I am kept engaged for the entire song, although Merlyn Wood's verse is a little distasteful for me; it's loud and ear-piercing, and I wish the whole song was quiet and hushed. Still, I don't find myself skipping it.
12. VICTOR ROBERTS
This is a perfect conclusion to the album. I like how harsh the opening rap is in contrast to the smoothness of the background piano. It has one of the best choruses, right next to "NO HALO." The whole song is quite wonderful, my favorite sections being Ryan Beatty's refrain and Bearafce's bridge (in which he sings "And if you're hurting, love yourself with my heart"). The song ends with a fade-away piano, plunging the album back into the opening keyboard of "NO HALO" and the listener into a deep ponderance.
I've always been a fan of BROCKHAMTPON, but I wasn't afraid to say that they could've done much better when iridescence first came out. Now, with GINGER, I know they are using their full potential as a thirteen member band filled with extremely talented, versatile members. I am so proud of them, and I confidently award the impressive GINGER 4.5 stars.
About the Writer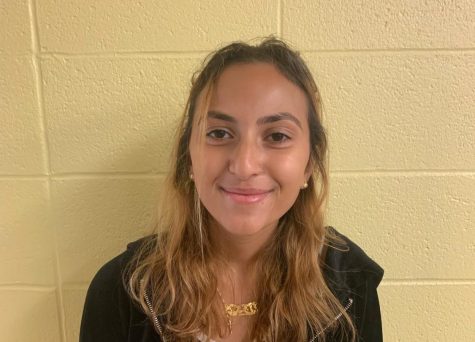 Nicole Shaker, Co-Editor-in-Chief
Nicole Shaker ('20) is Co-Editor-in-Chief of The Echo, alongside Kathryn Zheng. She loves to write about entertainment and is excited to have her pieces...