Antonio Brown Cut by Patriots Amid Sexual Assault Allegations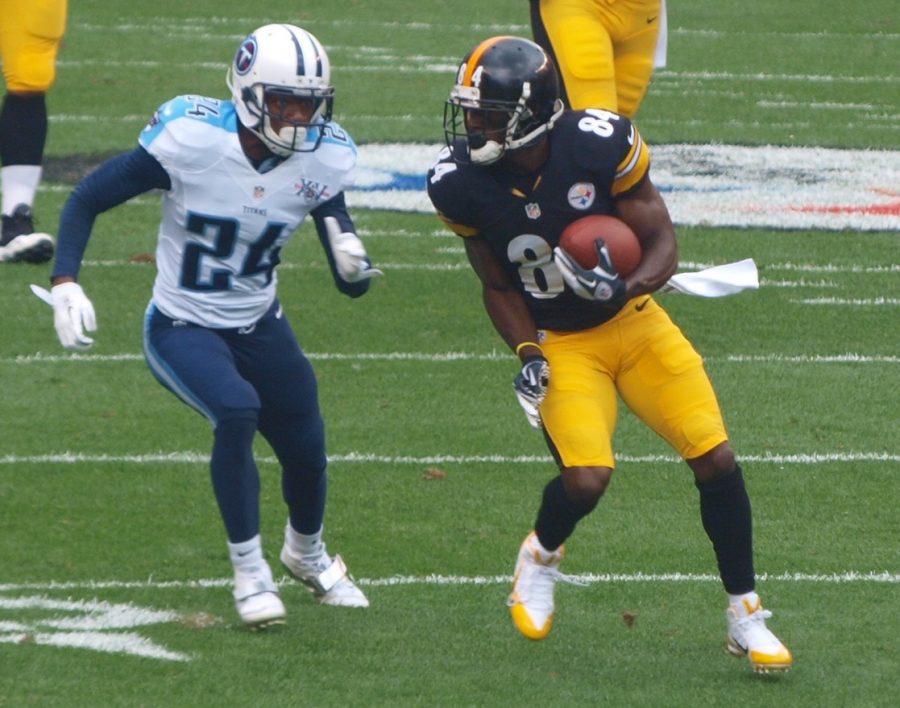 Becoming an NFL star is a dream for many. Whether you're only five-years-old or a D1 recruit, reaching the NFL and succeeding in the league is incredibly difficult, but Antonio Brown overcame adversity and made it to the league. He attended Central Michigan, walked onto the team, and succeeded greatly. Brown was drafted into the NFL as a sixth-round pick and became a star in his second year. However, after nine great seasons with the Pittsburgh Steelers, the former Pro Bowl star has fumbled his career away.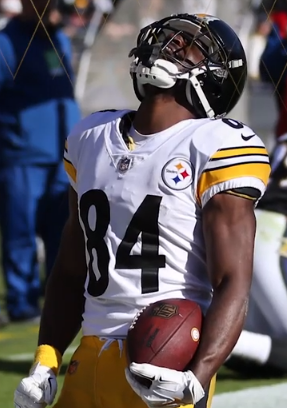 This year has been anything but normal for Brown. His relationship with the Steelers deteriorated to the point where he requested a trade, and he was swiftly sent to the Oakland Raiders. At first, Brown was excited to be a part of their franchise and to finally be free from Pittsburgh. He seemed like the happiest man alive, but that soon changed. It all started when his feet got frostbite in the Raiders' cooling chamber. It was his fault for not wearing proper equipment, so Brown wasn't too angry about the situation. But things only got worse from there. The NFL banned Brown's favorite Schutt helmet and he pursued legal action against the ban to no avail. He missed a lot of training camp and practices, and the Raiders fined him over $50,000. Brown was angered by this fine and got into a fight with GM Mike Mayock, whom he threatened to punch. 
Brown and Raiders head coach Jon Gruden had a conversation in which they came to an agreement which involved Brown stopping his complaining and finally playing. Brown recorded this conversation and posted it on social media. After the agreement was made, the Raiders decided to take away all of Brown's guaranteed money, and he was adamant about leaving the team. Within a week before the season started, Brown was cut by the Raiders. While Steelers fans rejoiced at this news, the next course of action Brown took caused despair. The Patriots and Brown reached an agreement, which made the best team in the NFL unstoppable.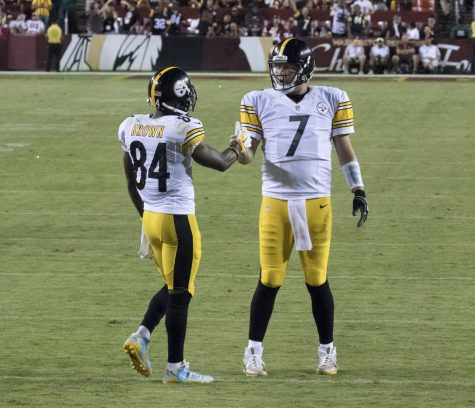 Brown was unable to suit up in week one, but he made his Patriots debut in week two against the Dolphins. He hauled in four receptions, for fifty-six yards and a touchdown. The Patriots had a dominant forty-three to zero win and Brown looked like he had found his new home. However, Brown's (possible) actions off the field came back to bite him. Brown was accused of three counts of sexual assault by a former trainer, and he reacted to these claims by sending livid text messages to her. This was Brown's last straw, and after having just made his Patriots debut, he was cut from the team and out of a job. He angrily stated in a tweet that he wouldn't be playing in the NFL anymore. Brown went on a tirade in which he posted articles accusing his former teammate Ben Roethlisberger of sexual assault, and Brown remarked how unfair it was for Roethlisberger to be in the league while he was cut. Just yesterday, Brown tweeted "the game need me like I'm test answers," and it caused responses by both Golden Tate and Eric Weddle who tweeted back and forth with Brown. These tweets are only making Brown look worse, and his career may very well be over. 
While most NFL fans have sided against Brown, some have come to his defense. "I think Brown is more in the right than people believe," said Jiho Park ('20). "A lot of his actions have been due to a rude teammate in Ben Roethlisberger, and these assault claims aren't proven to be true."
He has also left many fans angry. "At first, I thought his actions were smart since he got to join a team he wanted to join," said Ismail Khassa ('20). "However, I now think he's acted like a baby, and don't like him as both a person and a player."
In this situation, there is no one to blame except for Brown himself. Over the past year it has been clear that his ego has gone through the roof, and without his hubris, he still would be on an NFL roster. His future does still have a little sliver of hope, however, as a few teams are still interested in Brown. Even as a Steelers fan, I hope Brown is able to toss his ego aside and to succeed in the NFL. While this may remain uncertain, if Brown wants a job, he must stop acting inappropriately and start acting like an athlete.
About the Writer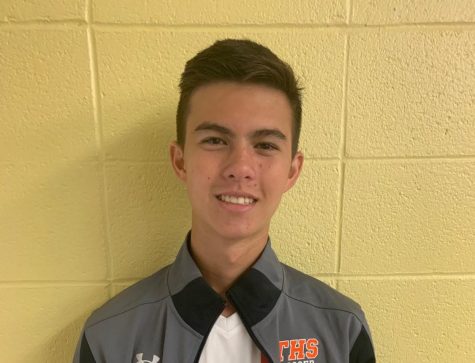 Hunter Neuman, Sports Editor
Hunter Neuman ('20), Sports Editor for The Echo, loves playing soccer, watching sports, and hopes to one day become a sports journalist. He is a fan of...