A New Mr. Cory at the High School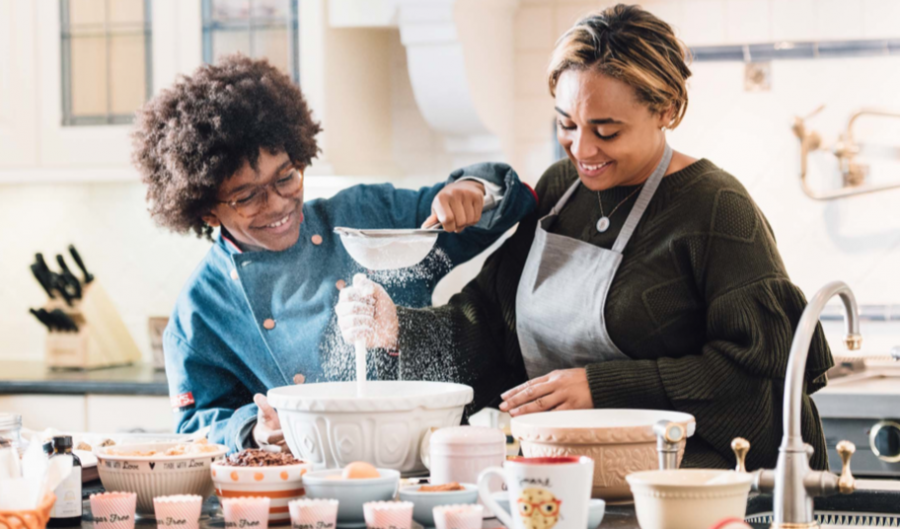 The man behind the booming cookie business Mr. Cory's Cookies may not be who you would first expect. The independent cookie-ordering website is run by a sophomore here at Tenafly High School, Cory Nieves, who began the business in 2009 as a venture to buy his mother a car. When that goal came and went, the business continued to grow, landing Nieves huge collaborations with corporations such as Macy's, Pottery Barn, and Whole Foods. He was even a guest on Ellen in 2014.
Nieves has sure been busy, balancing his CEO responsibilities with his science and math classes. Nieves oversees the daily operations of the business, working with whom he calls "cookie helpers"—the ordering, shipping, and customer service team. He described the corporation as both family-based and independent, as he works closely with his mother on leadership responsibilities but takes credit as the entrepreneurial spirit who came up with the idea (which, in the beginning, was selling hot chocolate). 
This idea came to Nieves at six years old, when he decided that he was tired of taking the bus. He later expanded the hot cocoa business to include lemonade, all the while learning how to bake cookies. When their recipe was mastered, Mr. Cory's Cookies took off. Their first goal was to buy a car, then his mother, Lisa Howard, encouraged him to raise money for college, and now, with the business exceeding either of their expectations, Nieves is thinking bigger. Last year, he founded Mr. Cory's Cares, a foundation aimed at providing aid to single moms and children in need, a personal mission for him and his mother, who, before the company was founded, were struggling financially. Nieves said, "We try to give back to the community. We donate cookies and do charities."
As of now, Mr. Cory's Cookies ships nationally and will soon start shipping globally. Their merchandise, including backpacks, phone cases, t-shirts, and hoodies ship internationally. The featured cookie available for sale at the moment is the chocolate chip cookie, which Mr. Whitehead's Journalism class ordered and sampled. The class confirmed that the all-natural cookies are, in fact, "made with love," as Nieves indicated in his Ellen appearance. Other cookies that are regularly sold are Creamsicle, Double Dark, Oatmeal Raisin, Madagascar, as well as the newly available seasonal black-and-white cookie for Halloween. Currently, they have headquarters and kitchens based in Englewood and Chicago, so expect your order to be processed in about four-five days.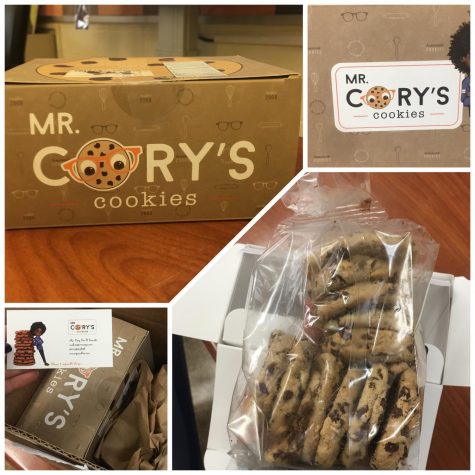 Leanne Picinic ('20), a student in Mr. Whitehead's Journalism class, said of the cookies, "I thought they were really good. They tasted very natural and I like how they had lots of chocolate chips."
With Nieves already a successful entrepreneur in the tenth grade, it's impossible to say where he'll go next. The Tenafly community wishes Nieves and his mother the best of fortune in all of their future endeavors. In the meantime, if you want to order Mr. Cory's cookies, click here and make sure to tell Cory yourself what you think.
About the Writer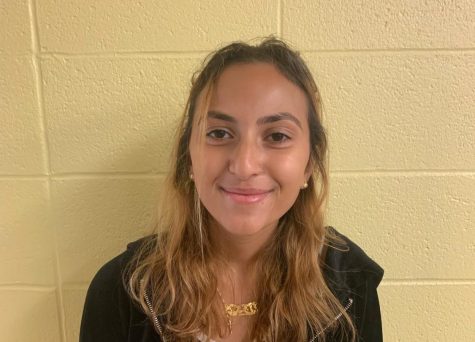 Nicole Shaker, Co-Editor-in-Chief
Nicole Shaker ('20) is Co-Editor-in-Chief of The Echo, alongside Kathryn Zheng. She loves to write about entertainment and is excited to have her pieces...