Singer Daniel Johnston Dies from Heart Attack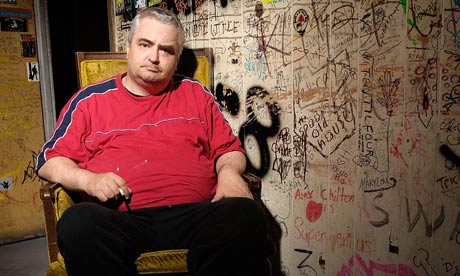 Daniel Johnston, the beloved underground singer/songwriter and visual artist, died on September 11th at the age of 58 from a heart attack at his home in Waller, Texas. His idiosyncratic and playful songwriting and artwork have captivated many fans across all generations over the years of his long career. He will be remembered by many for his poignant lyricism and innocent storytelling, but most of all, for his compassionate public persona. 
Those who have an attachment to Johnston's work understand the level of earnestness behind all his endeavors. Because of Johnston's genuineness and authenticity in which he showcased through his body of work, many could conceive that Johnston was a true rarity in the music industry. His raw and idiosyncratic nature, which can be found in all aspects of his art, enabled him to gain a devoted cult following throughout his career. 
Although Johnston is considered to be an unparalleled musician by a significant majority of the underground music community, he still managed to maintain a relatively low profile in the industry leading up to his death. Despite Johnston moving under the radar for the majority of his career, though, he still managed to find considerable success in the 1990s under the Atlantic Records label. Johnston even served as an inspiration for many artists in the realms of indie music, rock, and pop/rap, including the likes of Kurt Cobain, who passionately supported Johnston for the duration of Nirvana's success. Cobain could be found wearing Johnston's iconic graphic from his Hi, How Are You Doing? album cover in many of Nirvana's press photos during the early 1990s. 
Johnston also found some notoriety in the year 2006, when his work was featured in a gallery exhibition at the New York's Whitney Museum of Art. His drawings are widely admired for his cartoonish quality and playful graphics, as well as their commentary on social issues and his own mental health. Johnston suffered from depression and ADHD for all of his adult life. 
Since Johnston's death, many celebrities and music figures have commemorated him through an assortment of social media posts. Johnston will be missed by a great number of passionate music lovers for his sensitive yet empathetic lyricism and home-field recordings. The lo-fi singer will surely be remembered for his prolific output of art onto the world that has emotionally touched everyone well-acquainted with his work.
About the Writer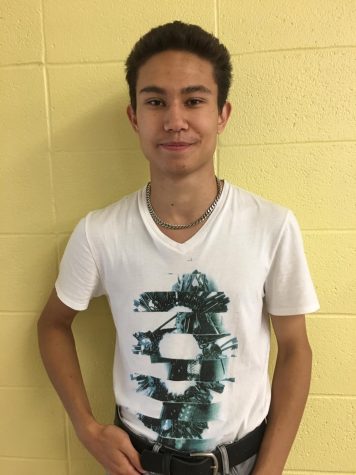 Daniel Fabian, Staff Writer
Daniel Fabian ('20) is a staff writer for The Echo. He has an immense passion for reading/writing about music and cinema. Daniel also has a strong interest...