Making a Splash: A Profile of Cleopatra Lim
At the young age of five, Cleopatra Lim ('18) wanted to follow in her brother's footsteps and become a swimmer. What she didn't know is that those summer days spent swimming at the local pool would soon become a main focus of her life. Lim not only has a passion for swimming but also values her academics; she will be attending Columbia University next year, where she will continue swimming.
To Lim, swimming didn't get serious until the age of 14, when she saw her hard work turning into faster times, and it inspired her. She knew some sports were luck of the draw, but swimming to her was all about what you get from putting in the work. Since swimming can be a grueling sport, Lim's motivation and perseverance comes from her team. "It's always hard to work hard at practice, and there are days that I just want to give up but my team will pat me on my back and tell me I'm doing good and not to worry about it," said Lim. The reason she gets in the pool every day is not because she enjoys her two-hour cardio workout; it's because of her race times. "I love the feeling of racing, and when I touch the wall and I know that was really fast, I know I couldn't have done that without my family, friends, and hard work," said Lim.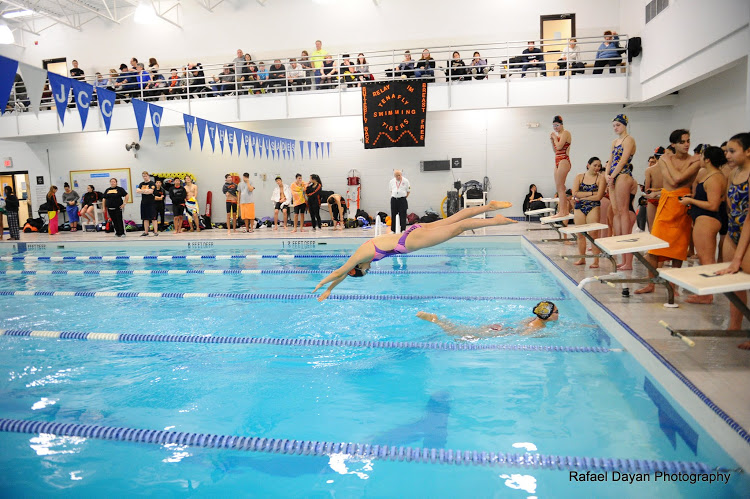 The work doesn't stop when she gets out of the pool. She values her academics just as much as swimming. "Being able to balance both is one of my greatest accomplishments," said Lim. She aspires to have her career involved in some way with creative writing, in which she has much interest. "Junior year, I never got to see my friends at all, but it was fine because I knew it would pay off," said Lim. She has had to find ways to make both swimming and academics her main priorities.
New York City, where Columbia is located, was not the place Lim had envisioned going to college. "When I was younger I was an environmentalist, so I hated the city, but when I went to tour the school, the people were so nice and welcoming, I fell in love with it." Next fall, she'll be stepping out of her suburban comfort zone and joining the city life.
Her advice for people trying to reach their goal? "Don't be afraid to make sacrifices because if you trust in your sacrifices, then they will pay off in the end," Lim said.