The Best and Worst of the 2019 Met Gala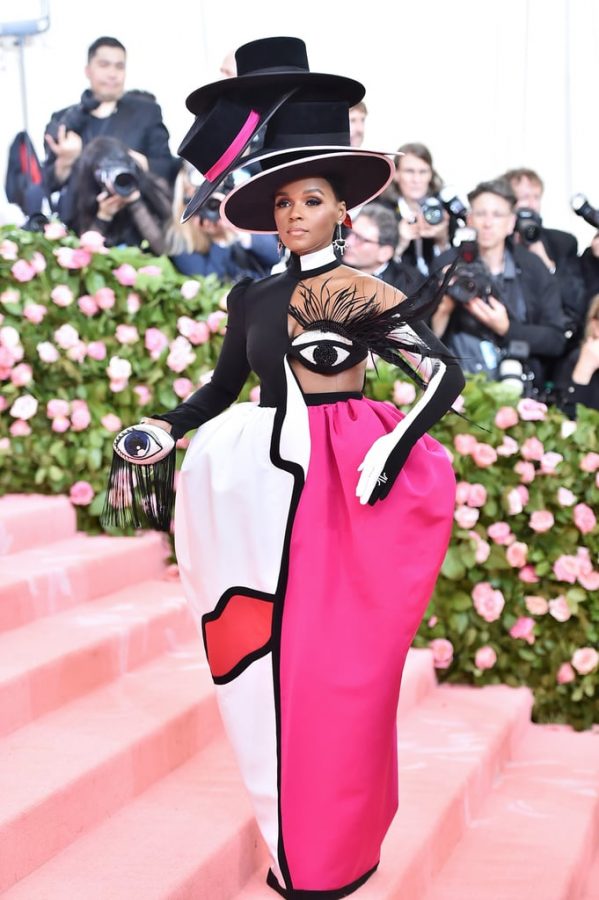 On the first Monday of every May, the Metropolitan Museum of Art holds its annual Met Gala to raise funds for its costume exhibit. This year, the theme was Camp: Notes on Fashion, inspired by Susan Sontag's 1964 essay "Notes on Camp." Camp fashion allows its adherents to do anything and everything conceivable in fashion. There was no excuse for someone to show up in a simple gown or suit this year, as camp is all about being bold.
Camp is best equated with the idea of satire. While the style is often associated with doing too much, over-the-top does not always mean camp. Some celebrities were able to meet the mark and were camp to the fullest degree, while others were….not so much.
Billy Porter
I can't really say Billy Porter walked the pink carpet with style and flair, simply because he was carried down most of it. In a custom gold bodysuit with a chainmail wig, wire headpiece, and wings—all made by The Blondes—Porter showed you what camp truly is. Porter said his outfit was inspired by Diana Ross's Egyptian look in the Mahogany Montage, after Ryan Murphy told him he should recreate all four. Porter showed there is no excuse for men to not follow the theme.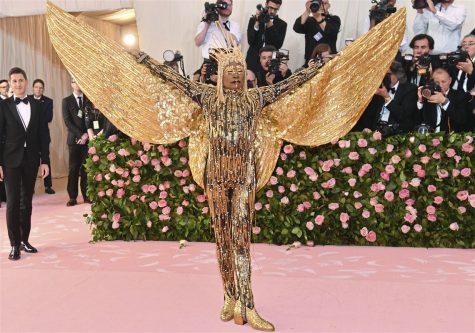 Cardi B
Cardi B's outfit at this year's Met Gala came paired with a full crew. The rap queen wore a red, quilted dress by Thom Browne. The dress featured a playful feathery decor on the shoulders and a long, thick train. The lavish look started from the end of the train and went all the way to the top of the dress, which turned into a head covering. The head covering adorned Cardi's face with feathers, inspiring a 1900's flapper girl look. The train of the dress spread out into a large circle, and the quilted design gave texture and volume to the outfit. The multi-textured nature of Cardi's gown was what made her the epitome of camp.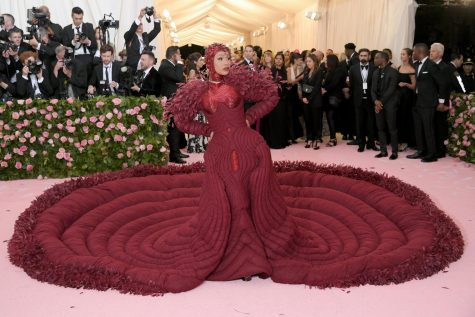 Kim Kardashian
Kim Kardashian is somewhat of a controversial pick. While some argued her outfit was camp, others disagreed. Kardashian brought Thierry Mugler out of retirement to create an outfit, not only for the pink carpet but for the after party too. She wore a cocktail-length silicon dress covered in water droplet-shaped crystals. The inspiration was taking the "wet look" completely literally. Mugler wanted to make it look like Kardashian had just walked out of the ocean and onto the carpet.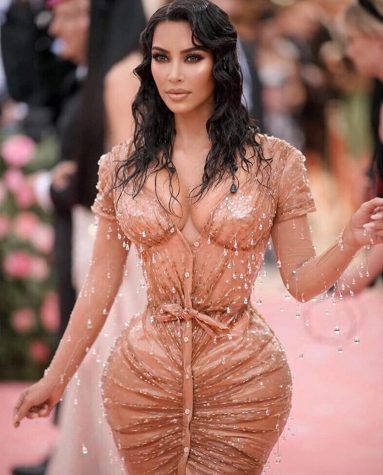 Lupita Nyongo
Lupita Nyongo's dress was another example of pure camp. Camp is meant to be ironic and maybe not the most appealing. The bright pink chain-like stars of the shell contrasting with the neon blue, green, and pink shoulder pads completely offset each other in an atrocious way that was very camp. Her hair was perfectly teased and decorated with hair brushes stuck in. Nyongo carried with her down the pink carpet a matching fan to add the drama and theatricality of the camp theme. Versace was able to deck out Nyongo in camp to the tee.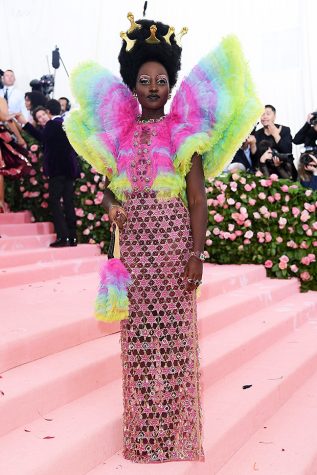 Ezra Miller
Men are typically always assumed to crash and fail during the Met Gala. Most men typically come in a plain black suit that has no correlation to the theme. Ezra Miller, however, dressed in Burberry, took a suit to the next degree. His pinstripe suit came with a crystal encrusted corset and a long flowy train to accompany the dramatics. What drove the whole outfit home, though, was the makeup. Miller walked the runway in an eye-catching outfit—literally—because he was painted with extra eyes. His makeup harkened back the time of Divine and other bold drag makeup that encompassed camp.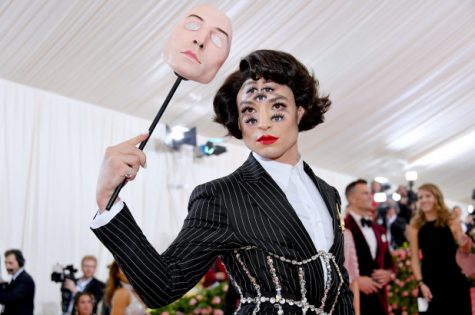 Janelle Monae
Janelle Monae, in my opinion, was the winner of the Met Gala this year. Dressed in Christian Siriano, Monae wore a perfect balance of over-the-top and glamourous. From top to bottom, everything was on point. Her headpiece, which consisted of four hats stacked up, defied gravity in itself. That headpiece perfectly offset her dramatically wide skirt. The little red stripe on her skirt matched perfectly with her one exposed bra-cup, which was decorated to be an eye. And the cherry on top? Her exposed eye could blink. There was not one flaw I could find in this outfit.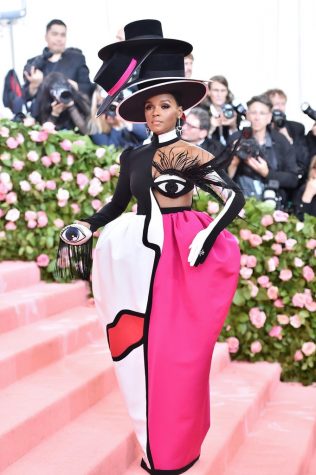 Zendaya
This year, Zendaya combined the sophistication of the Met Gala with a playful Disney-esque look. Her dress, designed by Tommy Hilfiger, lit up the pink carpet—literally. Zendaya was accompanied by her stylist Law Roach, who played the part as the fairy godparent. As she walked down the carpet, Roach waved his wand, and the dress began to light up in blue tones. Her Cinderella look revealed her childish and fun outlook on this year's theme. The light-up design has played out on the pink carpet in past years, but her dress made the magic come to life. Zendaya's look was one of the most innocent outfits of the night, but she reached the best-dressed list due to her ability to stay on theme. Tommy and Zendaya put months of work into her Met Gala look, and it shined amongst the other looks throughout the night.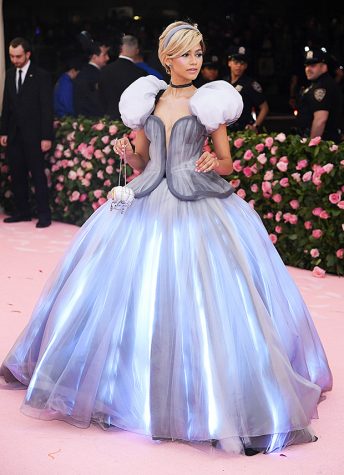 Lady Gaga
Lady Gaga never disappoints when it comes to extravagant outfits, and this year, she went all out with not just one look, but four. The multifaceted look was designed by Gaga's frequent collaborator, Brandon Maxwell. Gaga entered the pink carpet in a long, hot-pink dress with a huge matching bow on her head. The first dress parachuted out, enclosing her other hidden looks. Later, the music star shed the massive gown for a black, satin dress with a large extension jutting out at her waist. Fellow attendees and paparazzi were shocked by the change, but she was only half way through her transformation. After the black dress, Maxwell unbuttoned a few closures and out popped an a-line hot pink dress. Gaga paired the hot pink dress with large gemstone-studded sunglasses, giving off major 2000's Paris Hilton vibes. Lastly, she stripped off the dress to reveal a a shimmery, black bra and underwear with fishnets. The last look embraced a rocker chic look with black, high-heeled combat boots. Each outfit highlighted a different kind of humor and allowed the star to take the theme to the next level. Though the clothes themselves were not over-the-top, her execution of the outfit changes was what made this look one of the best.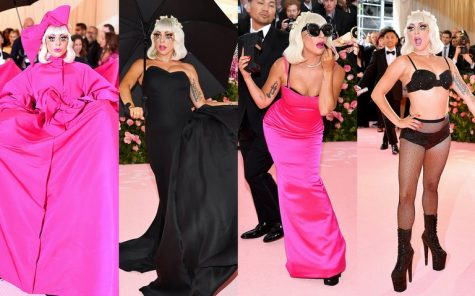 There is one common thread with the five worst looks of the night: they were boring. These celebrities, who have both the connections and relationships with these fabulous designers, not to mention the funds to help bolster whatever outfit they're making if necessary, had no excuse for showing up in such plain outfits. On top of that, some of these celebrities are camp characters and had no clue what to do. When you look back at Nicki Minaj's outfits in her early career, they're just pure camp. But her outfit at the gala was just a pink sweet sixteen-like dress with a long train—the farthest from camp. Rami Malek, who just played one of the biggest camp icons in history in Bohemian Rhapsody, showed up in a black suit. He literally had to study a camp icon, and he showed up in a suit. Hailey Bieber wore a pastel pink turtleneck dress with a keyhole back and called it camp. It looked like she had to leave her senior prom early and make a quick stop at the Met Gala. There is one rule for the Met Gala, and it's to stay on theme (and Anna Wintour's famous no-selfie rule). Moving forward, either stay on theme or just don't show up.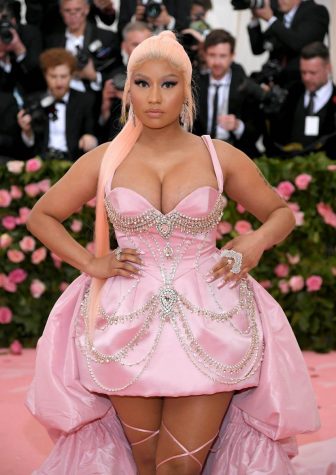 About the Writers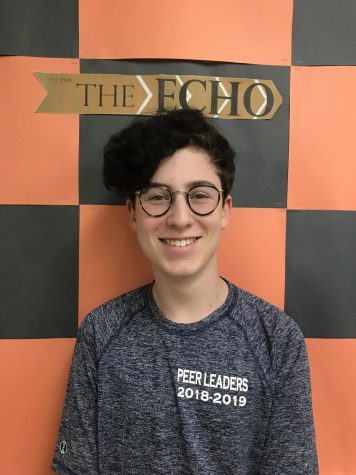 Evan Hecht, Editor-in-Chief
Evan Hecht ('19), Editor-in-Chief alongside Nicole Shaker, has a passion for journalism. He is excited to continue the legacy of his sister, a former...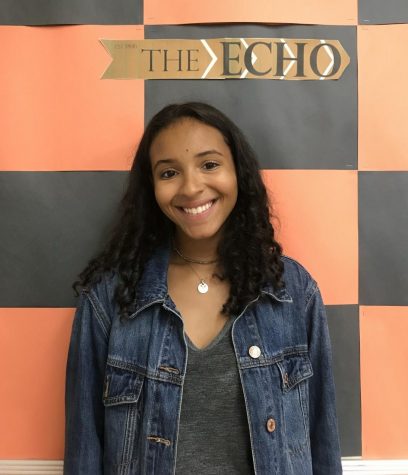 Serenity Cray, Senior Editor
Serenity Cray ('19), Senior Editor, likes to voice her opinions and inform people on the latest topics through The Echo. She enjoys writing news articles...