The Problem I Have With Netflix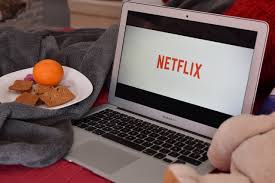 You click on the iconic red logo from your flat screen in the living room (or your handy dandy multi-use laptop from the comfort of your bed), and find three more new shows added to Netflix this week. Should you start the new episode of Patriot Act? Or start The Society instead and see what the hype is about? Easy looks interesting enough; can't go wrong with Orlando Bloom in the cast. Decisions, decisions. With almost four hundred Netflix originals being released every year and even more promised in the future, one will always be satisfied with the content that is provided. Right?
No, not really. Out of the hundreds of films that Netflix came out with, some of the most-watched ones mainly targeted toward teenagers became notorious as flops to enjoy as comic relief due to how terrible they are. The Kissing Booth, Sierra Burgess Is a Loser, The Babysitter, and The Perfect Date were all cheesy, cliché, and, overall, lousily written with no substance but main characters who united many groups of people in their hate and annoyance for them. But despite some of the movies that should be provided with a warning for potentially wasting time and advising to continue ahead only for hate-watching, there was some content very much worthwhile. 
Everything Sucks! was a cute show about teenage love and entering high school. With only ten episodes lasting around twenty minutes each, it addressed the topic of being LGBTQ+ in the 90s as a backdrop with a catchy soundtrack. Other gems from Netflix are The Society and I Am Not Okay With This. The Society follows a group of teenagers who find themselves isolated in their town after coming back from a canceled trip. On top of the tension and mystery, the characters are racially diverse with a disability and LGBTQ+ representation also being present. Based on the graphic novel by Charles Forman, I Am Not Okay With This was presented by Jonathan Entwhistle, who also adapted of The End of the F***ing World, another graphic novel by Forman. The early 2020 show is best described as a mix of X-Men, Carrie, and of course very similar to TEOTFW, and the main character, Sydney Novak, is relatable in the sense that she is learning how to be comfortable with herself and is struggling to navigate the ups and downs of being a high school teenager (despite the superpower she has). She is also questioning and coming to terms with her queer identity without it seeming to be an agenda forced by the writers but to be realistic and integral to her character. The talk show, Patriot Act with Hasan Minhaj, aims to provide insight into US politics and modern conflicts in an amusing and comprehensive way for the audience and is friendly for those who are new to becoming more informed. It is an essential addition to Netflix, especially with Minhaj providing his perspective as a South Asian, of which there is a lack in the media. 
But what else do a lot of these shows have in common aside from being LGBTQ+ with positive reviews and a loyal following? They were all canceled by Netflix. Unexpectedly too. The drama shows ended in cliffhangers and was anticipated to continue for more seasons. Fans and viewers who finished these shows to the very end are now left distraught and heavily disappointed that they will never receive an explanation or resolution to the incomplete endings. Even Entwhistle has stated that he expected IANOWT to have two seasons, with the script all finished and ready to film. But he also wanted TEOTFW to end with one season but Netflix continued the show into a second season despite his protests.
Netflix claims that The Society and IANOWT were cut short due to financial reasons, but The Kissing Booth series is still getting a third movie and a soapy show like Outer Banks is renewed for another season. I know there isn't much to do for Netflix to change its decisions, but it is frustrating to see a constant favor of hetero-normative relationship-based content over content inclusive of LGBTQ+ and other minorities, not to mention the dissatisfaction from the now inconclusive plots that were hyped up in the duration of viewing them. I now have to hesitate before I recommend these shows to others because as much as I've enjoyed them and want to share my love for them, they'll probably also suffer from awaiting seasons that will never come.
All I'm saying is: Netflix, you can do better at providing fairer representations of minorities and also at not ending shows that you've approved to have compelling cliffhangers.