Spring Concert Plans for 2021
With the end of the year just around the corner, many Tenafly High School performing arts students are looking forward to showcasing their year's worth of progress. Band, orchestra, and choir are all planning to hold concerts this spring, but what will it look like in a pandemic?
The virus hasn't stopped Tenafly High School performing arts students from practicing their music. Music classes have been consistently meeting over the past school year to master their repertoire for the upcoming performances. Last year, the Chamber Music Club performed the third movement of the Brandenburg Concerto, where all members filmed their parts separately and the final version was uploaded to YouTube. The club and the chorus filmed a socially-distanced Madrigals performance for the holidays, with the groups filming on separate days. Then, the winter choir and orchestra concert was published on YouTube so families could view the performances virtually.
On the other hand, the band did not hold a winter performance because "with wind instruments in particular, it didn't seem feasible," according to band director Mr. Jacobetz. Instead, the marching band practiced and rehearsed outside and held several performances in the fall. To prioritize safety, he explained, "The instruments have masks on them so it helps to control the spread of the aerosols which carry the virus." However, there were several obstacles in the way of this year's marching band season, one being not having enough time to plan the show. Until July, no one knew if the marching band was still going to continue, and planning typically starts in winter and early spring. "It was at the last minute, trying to get something together," Jacobetz said. There were no away football games or competitions this year either, which are "normally a big part of what we do. There were a lot of big pieces to what a normal season would look like that was just missing this year."
The band is planning to hold a live, outdoor concert on Geissinger field this spring, with band players spread out on the turf and an audience in the stands. Unlike as in previous years, the two band groups—CPA and Honors—will be banding together. They also plan to hold performances for percussion ensembles, jazz bands, and even a rock band, which is something they have never tried before. "But that doesn't really work for the orchestra; it's too big and outdoors, you really can't hear the strings very well," Mr. Millar, the orchestra and choir director said. This spring, the orchestra and choir are sticking to the same plan as the winter concert: compiling pre-recorded videos.
The performers reflected on how the pre-recorded winter concert went and stated that it exceeded expectations. "I thought it was really amazing, considering the fact that we had to perform maybe twice together for maybe an hour long. But we really pulled [it] off really well and I think we all worked well together," said Christy Choi, principal cellist in the philharmonic orchestra and co-president of the Chamber Music Club.
The music directors reflected on a crucial aspect of performing arts. "There's nothing like having a real audience. There's an energy that happens between the performers and the audience that you can't duplicate with the recording," Millar said. "I'm very much looking forward to playing for people. That's something I think that is really an essential part of the experience, being able to connect with an audience," Jacobetz said. "Fine arts [is] so heavily dependent on communication with not just an audience in a performance, but with each other… Music is an expressive art, and that's so much about listening and hearing each other and blending our sounds—[it's] all about being together."
About the Writer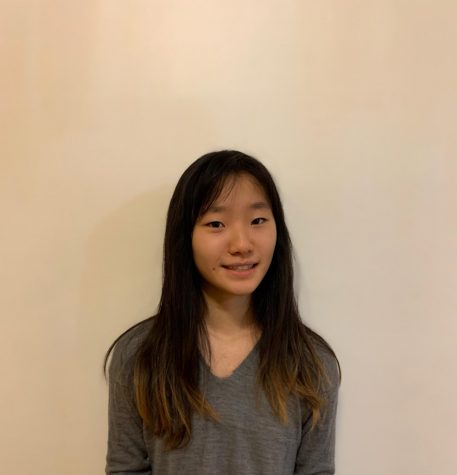 Gia Shin, Co-Editor-in-Chief
Gia Shin ('23) is elated to be Co-Editor-in-Chief of The Echo. She enjoys writing journalism and creative nonfiction pieces. She runs a mental health...