The New York Yankees: The Key to Complete the Chase for 28
As in previous years, expectations for the New York Yankees for this coming season are sky-high. However, considering their massive payroll, aces such as Gerrit Cole and Luis Severino, and sluggers such as Aaron Judge, Giancarlo Stanton, Anthony Rizzo, the Yankees' excuses for failing to produce a deep playoff run continue to dwindle. Although the Yankees have impressed with a series win against the Red Sox and a split against the Toronto Blue Jay two weeks into the season, the team raised many eyebrows with some key mistakes in said series as well as a disappointing series loss to a far inferior Baltimore Orioles team. With that being said, let's review one glaring mishap that the Yankees must correct if they'd like a shot at winning it all this season—contact hitting. 
This season, despite the impressiveness of some of the Yankee victories, the team has been largely reliant on its pitching to bail out its otherwise mediocre offense. Despite having some of the world's most powerful hitters in Aaron Judge, Giancarlo Stanton, and Joey Gallo,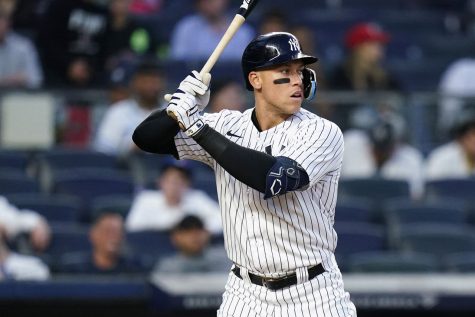 the Yankees have yet to produce more than five runs in a game (as of April 18th). This is largely due to the fact that the Yankees are far too reliant on power and home runs to bring runs to the plate. Despite home runs' growing abundance in the MLB, they remain an unreliable source for runs because they rely solely on the performance of one (or a few) players. While it is important that teams rely on their players to produce great hits, almost every player's home run-hitting pattern is inconsistent and random. Home runs are simply too undependable to be the sole source of scoring that a team relies on.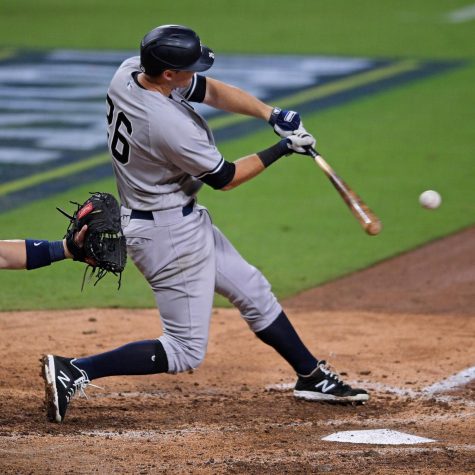 Moreover, apart from DJ Lemahieu and (arguably) Aaron Hicks, the Yankees roster holds no hitters who hit for contact and average. As a result, the Yankees have found it very difficult to bring runners to the plate in an inning unless they hit a home run, resulting in the Yankees having the third most runners left on base and the eighth most strikeouts per game this season. In regards to hitting for average, the Yankees seem to be missing third baseman Gio Urshela, who was a .300 hitter for the Yankees the last few seasons before they traded him to Minnesota this offseason for Josh Donaldson. While Donaldson excited Yankee fans with a walkoff on opening day against Boston, he, along with Joey Gallo and Gleyber Torres, has been largely disappointing thus far with an abundance of strikeouts and a .200 batting average. 
Even with that being said, the major league season is very long and is still very young, and so there's no doubt that the Yankee sluggers will have more than enough time to turn their sour starts into a productive season. Nonetheless, a shift from a swing for the fences mindset to one that favors making contact and simply getting on base is a pivotal change that we must see in Donaldson, Gallo, Torres, and other sluggers if we'd like to see more of Yankees baseball in October.