J. Cole on the Meaning of Pain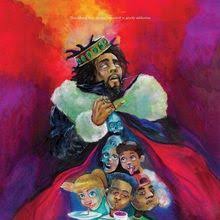 Cole, although often seen as a knock-off Kendrick, has proved he's not just good for making catchy raps like "No Role Modelz" or singable radio hits like "Work Out." With his latest surprise-released 12-track album, KOD, Cole makes meaningful commentary on the world of rap today, and he speaks of the issues he went through growing up black in a corrupted family and society.
In this significant album, Cole takes a very different approach from his latest two (2014 Forest Hills Drive and 4 Your Eyez Only), which were more cohesive and style-geared. KOD takes the listener on a winding journey through the pitfalls of Cole's life and the dark trenches that litter today's society and music industry. In this album's "Intro," instead of Cole rap-singing over a beat, a woman's soothing voice explains the nature of pain and how humans have a choice on how to deal with it. The end of this track is a repetition of the mantra, "Choose Wisely." This woman's voice appears more throughout the album and it provides a meaningful compliment to the songs.
The album's namesake, "KOD," the second track, possesses the catchiest chorus of the twelve songs and has the lyrics most related to drug dealings, which is one of the main foci of the album. "KOD" could either stand for "Kids on Drugs," which the rapper can attest to, or "King Overdose." Cole has also said that the acronym can be lengthened to "Kill Our Demons," which he himself has struggled to do for a long time, judging by the lyrics to some of these tracks. In "Once an Addict (Interlude)," Cole brings back the woman to say that "Sometimes I think pain is just a lack of understanding. If we could only understand it all, would we feel no pain? God must feel no pain…Only joy. Does this mean even our suffering pleases him?" Cole then goes on to reminisce deeply and bitterly about his teenage years, where he remembers his mother getting drunk on a work-night and relying on him to help her. He asks himself, "Why she do this to herself?," "This ain't the woman I know, why I just sit and observe?," and "Why don't I say how I feel?" He's an overwhelmed teenage boy "Lost in a cloud of marijuana," as he describes himself. Brutally honest lyrics like these contribute to making KOD the most unique album in Cole's repertoire.
While most of the songs focus on the issues themselves, "The Cut Off (feat. kiLL edward)" focuses on how Cole deals with the problems—which isn't pretty. Nothing is sugarcoated when kiLL edward says, "Gimme drink, gimme smoke. Get me high, let me float. I'm a cloud, comin' down. Put me down, gentle now. Gimme drink, gimme dope. Bottom line, I can't cope. If I die, I don't know, I don't know, I don't know." Cole continues with the emphasis on the role drugs used to play in his life, and many people who had it as hard as him can probably relate. This song more than the others looks at the emotional toll his hardships have taken on him; as the song progresses, Cole fights to retain his sanity.  
The last track of the album is three minutes and ten seconds of Cole throwing subliminal messages to the young rappers of this generation who glorify drugs, like Lil Pump. He says, "Now you scramblin' and hopin' to get hot again, But you forgot you only popped 'cause you was ridin' trends…but you got a Benz…And a bunch of fake friends, I ain't judgin' you. I'm just tellin' you what's probably gon' happen when you rappin' 'Bout the type of s*** you rappin' 'bout. It's a faster route to the bottom. I wish you good luck…trust I'll be around forever 'cause my skills is tip-top…Just remember what I told you when your s*** flop. In five years you gon' be on Love & Hip-Hop." These brutal yet undeniably accurate lyrics express Cole's frustration at this generation and his dissatisfaction with what rap has become. His words may seem arrogant, but they're hard to argue with.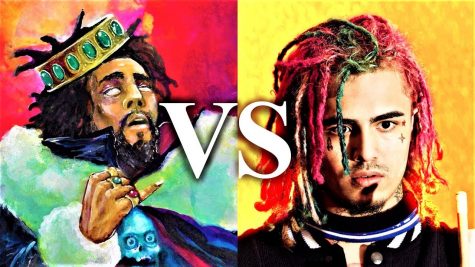 KOD probably won't have any overplayed radio hits, and whether that's a success or not is up to Cole. What the album is successful at is being honest and real—not every rapper has the guts Cole does to talk about the topics he examines in this meaningful collection of tracks. What matters is that he said what he had to say, and hopefully, his words will make a difference to someone.
About the Writer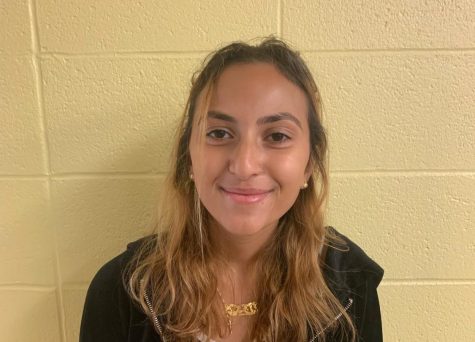 Nicole Shaker, Co-Editor-in-Chief
Nicole Shaker ('20) is Co-Editor-in-Chief of The Echo, alongside Kathryn Zheng. She loves to write about entertainment and is excited to have her pieces...