In Remembrance of Dr. Coyle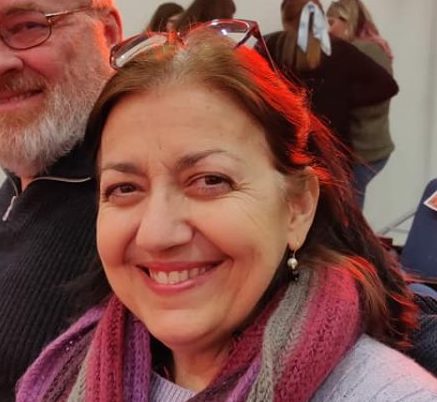 During spring break, on Monday, April 3, Dr. Helen (Eleni) Coyle, Supervisor of Science and beloved science teacher and mentor, passed away at age 61.
Although her death came as a shock to many, she had a major impact on Tenafly High School and her legacy will live on for years to come. During her 16-year career at THS, she taught the rigorous AP Physics C course, contributed significantly to the science research program, and, last year, was selected to be the supervisor of the science department. In addition, during her tenure as a teacher, she received many awards and honors, including the prestigious Princeton University Secondary School Teaching Award in 2018. She also received her Doctorate of Education in 2022. 
Dr. Coyle was committed to making changes within the THS community. She was a supportive and devoted teacher, inspiring the many people who met her. Her enthusiasm motivated students to enjoy science at another level and pursue professions in STEM. Firstly, Dr. Coyle led the creation of the Science Research Program, a unique course that teaches students how to conduct high-level research on science topics they love. She also organized the annual Science Research Symposium, where student researchers are able to exhibit their research projects to the community and beyond. In addition, Dr. Coyle dedicated her time and effort to the THS Physics Club. As the former advisor of the club, she helped students prepare for various competitions and events and connected students with the various world applications and uses that physics could offer.

Senior Iris Sung ('23), this year's salutatorian, explained how Dr. Coyle influenced her as a student. "Dr. Coyle was a very warm and encouraging teacher who always tried to inspire us to love physics," said Sung, who is currently enrolled in AP Physics C. "Her enthusiasm for physics was contagious and made many of her students appreciate it even more." In addition to being a very helpful teacher, "Dr. Coyle always encouraged us to be interested and seek new information, not only in physics, but in everything we studied," Sung said. Although AP Physics is a detailed and demanding course, Sung expressed her liking for the class: "I always enjoyed when she connected our studies to real world applications. She tried to show us how the concepts and formulas we were learning were relevant in devices and things we used."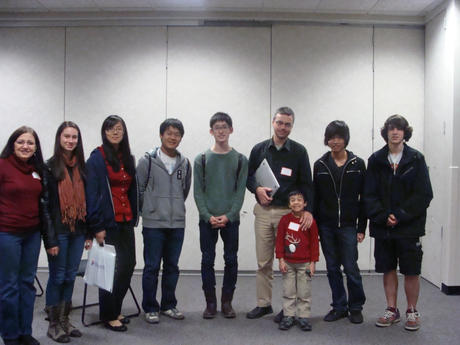 Although I personally didn't have Dr. Coyle as a teacher, I met her when she was introducing the Science Research Program to my science class. Her initial demeanor and eagerness about the course (and science in general) caught me off guard. She was able to capture my attention from the start and inevitably sparked my interest in the program. In addition, when I voiced my questions and concerns about the program, Dr. Coyle was understanding and cleared up my doubts.
Overall, Dr. Helen Coyle was a major figurehead at THS and was proud to be involved in the educational community. Her work ethic and the measures she took to instill positivity, curiosity, and thinking inside and outside of the classroom had lasting effects. Dr. Coyle was not only an energetic and exuberant teacher but also a symbol of commitment, responsibility, and diligence. She will be missed by many, but her long-lasting legacy and actions will live on for others to experience.