The Price You Have to Pay: Black Friday
Hang on for a minute...we're trying to find some more stories you might like.
It's six hours after Thanksgiving dinner. You're stuffed with turkey stuffing and sweet potato casserole, and all you want to do is fall into bed with your food coma. Instead, you're standing in line outside of the Apple Store at the Garden State Mall, waiting for the 60% off iPads with the purchase of a Macbook. It's hot and sweaty and your ears are filled with the groans of impatient customers as they wonder out loud when the store will be opening. The struggle that you go through just for a discount is called Black Friday.
Many people think of the name "Black Friday" being used only for the day after Thanksgiving. But the term "Black Friday" wasn't originally made for the purpose of having lowered prices for big items. According to history.com, the term was first used during the financial crisis of  "the crash of the U.S. gold market on September 24, 1869." Two infamous Wall Street financiers, Jay Gold and Jim Fisk, bought tons of the nation's gold. Their goal was to make the price skyrocket so that they could make a big profit. They achieved this goal on a Friday that September, making the stock market fall and leaving people bankrupt.  
The history behind the custom of Black Friday, though, ties in with Christmas. Retail stores refer to being "in the red" as losing money, while being "in the black" means that they are earning a profit. The reason that Black Friday became a yearly tradition is because of the big profits that stores would make near holiday season. Workers would call in sick the day after Thanksgiving to spend more time with their loved ones and go holiday shopping. Because of the influx of workers "calling in sick," companies decided to just make Black Friday a paid day off.
Although Black Friday is a day of celebration and cheap products, there are some downsides to it. On the list of the "15 Worst Black Friday Incidents" from brainjet.com, there are many cases of deaths on Black Friday. In 2008, a stampede of eager customers led to the death of a Walmart employee. At the same Walmart, there is a story of a pregnant woman who miscarried her child after being shoved around by customers. This annual day of sales can go overboard sometimes, so it is important to stay safe while shopping.
Black Friday offers a variety of sales and discounts. Some of the best Black Friday deals of 2017, according to wired.com, are technology products. The TCL 55-inch 4K Roku LED TV is selling for $400, which is $200 off the original price. Best Buy is offering the MacBook Air and the iMac for $800, which is $200 off. For video game fanatics, Best Buy is also offering the PlayStation 4 Slim 1TB $200, which saves you $100. As Black Friday approaches, there will most likely be more sales and discounts announced to get customers hyped up.
Are you going to be shopping on Black Friday this year? If so, remember to be careful and always be aware of your surroundings!

About the Writer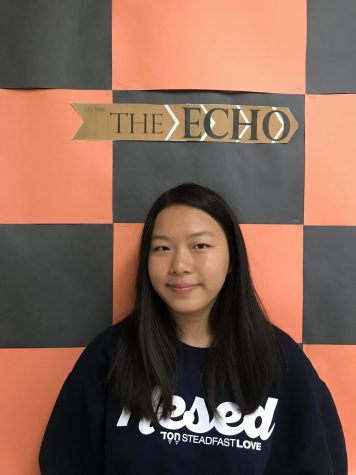 Priscilla Song, Managing Editor
Priscilla Song ('20), Managing Editor, enjoys writing and reading. In her free time, she also likes to spend time with her family and participate in...