The Egg That Sent the Instagrammers Scrambling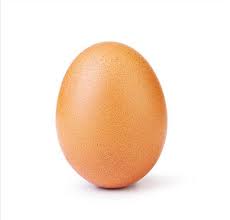 Hang on for a minute...we're trying to find some more stories you might like.
Instagram has nearly one billion active users, ranging from average civilians to the most admired celebrities. Celebrities such as Cristiano Ronaldo, the Kardashians, Justin Bieber, and many others receive millions of likes on each of their posts every day. The world record of 18 million likes was held by Kylie Jenner for nearly a year. However, on Sunday, January 13th, she was dethroned. Her status was not usurped by a celebrity, however; she was taken down by an egg.
The account @world_record_egg contains one post: a picture of a brown egg. The motivation behind the creation of the account—as that caption of the post explains—was to set the new world record for likes. It not only set a new world record, but it nearly tripled Kylie Jenner's like total, with a whopping 50 million likes and counting. The account is still receiving likes on the daily.  
After breaking Instagram's record for  most-liked photo, it caused an uproar. Thousands of accounts have been created with the intentions of breaking this record. Many contain the same picture as the egg, while others use pictures of other foods such as avocados, kiwis, and toast. Celebrities have also commented on the egg, including Kylie Jenner herself, who jokingly posted about the egg on her account. The account was verified by Instagram last week, engraving it into the Instagram hall of fame.
Proceeding all this hype, one question began to burn in the minds of many: Who created this account and broke the record? Right now, that person is unknown, and the only name he/she mentioned was "Eugene the Egg." This move is one that is humble, as many people would use an account like this to acquire fame for themselves. However, the account holder insists on giving all the fame to the egg.
For a week and a half, the account remained silent, with the only post being of the egg. This all changed on January 18th, as the account posted another picture of the egg, only this time with a little crack on the top left. What does this mean for the account? The world may never know, but this post ensures that the hype around the egg will remain, despite the record being—-like the egg itself—-broken and then some, and that everyone is waiting to see what happens next.

About the Writer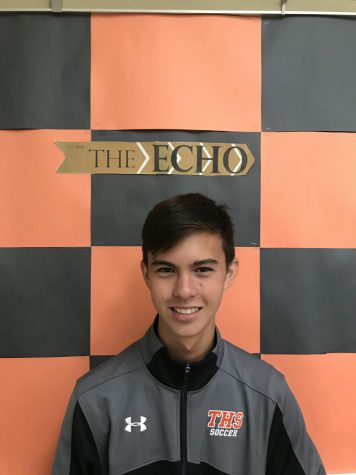 Hunter Neuman, Sports Editor
Hunter Neuman ('20), Sports Editor, loves playing soccer and hopes to one day become a sports journalist. He is an avid fan of the Premier League, and...